Has your skincare and beauty routine changed in 2020?
Posted by Sinead Duffy on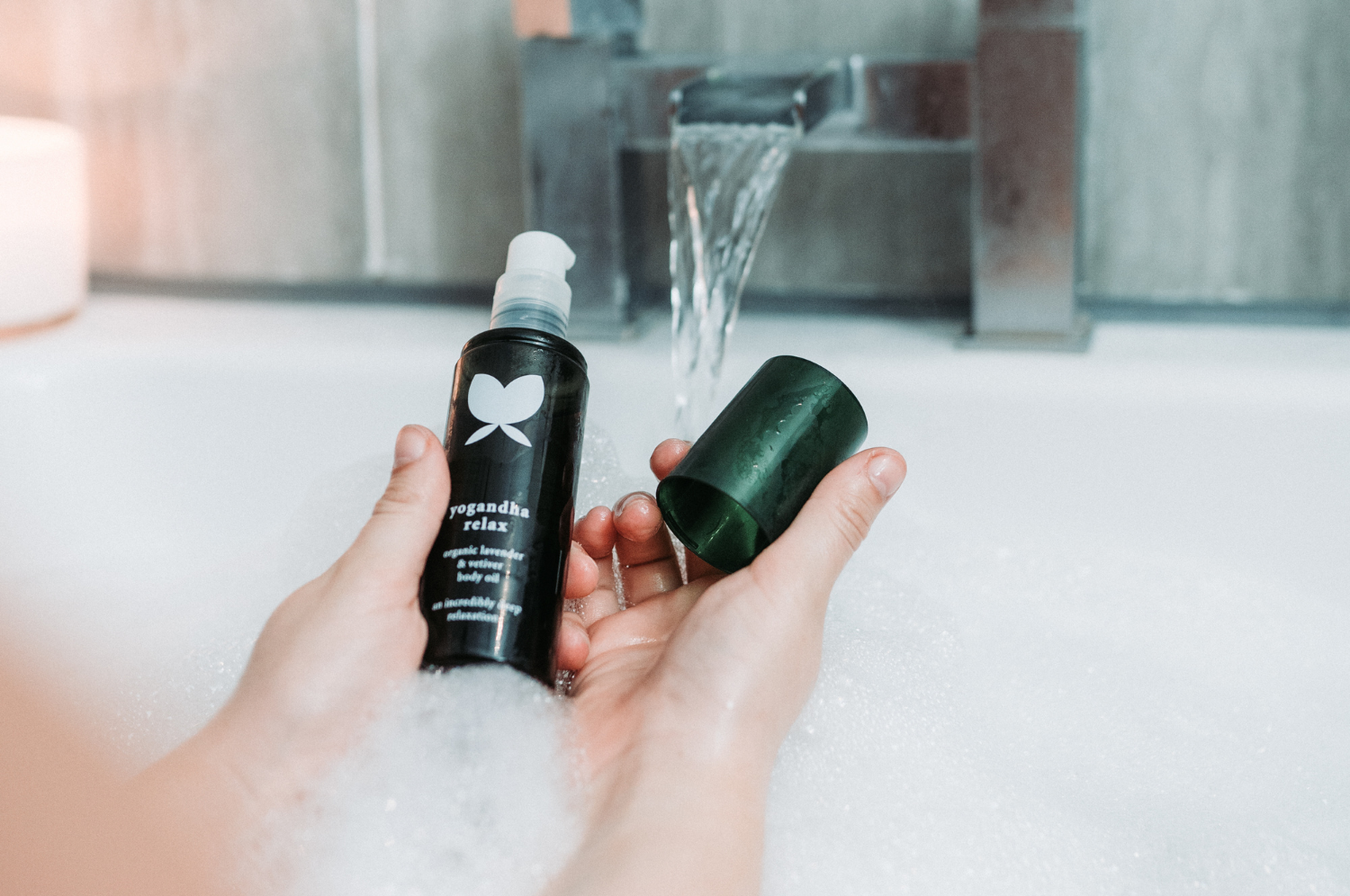 COVID-19 has certainly flipped the world on its head with nothing quite as it was before – and this includes our skincare routines. With face to face contact limited, work meetings held over Zoom and the need to wear a face covering while out and about, the beauty industry is reporting huge shifts in skincare trends. Simply put, we seem to be turning our backs on traditional make up and many insiders are convinced these trends are here to stay.
Putting on a mask has made many of us rethink our make-up routines. Wearing make-up under a mask for extended periods of time can wreak havoc on the skin (oh yes, 'maskne' is now a thing). Lipstick is a no-go. Even once popular contouring is taking a back seat as we embrace a more natural look.
But this isn't to say we are banishing our make-up bags for good, instead we are looking for products that enhance our natural beauty and care for and nourish our skin. Beauty routines are increasingly becoming self-care rituals – and that's something Yogandha can totally get on board with.
We truly believe you shouldn't put on your skin anything you wouldn't put in your mouth. Vibrant, vital, natural ingredients are what the body craves and thrives on. Sadly, and worryingly, many do not realise that what we put on our skin doesn't just stay on the skin, it is absorbed into our bodies, our blood, our organs and our airways.
A shift towards beauty products that have dual purpose – i.e. make you look great on the outside and well as feel great on the inside is a welcome - if not overdue - change.
There has never been a better time to embrace daily self-care rituals that bring wellbeing – and your skincare routine is a great place to start.
All Yogandha products contain only natural ingredients, ethically-sourced and unaltered in any way. We don't believe in the use of artificial fragrances or preservatives that don't serve the body. Our focus is products that bring wellness and enhance the mind/body connection.
If you're looking from more from your beauty routine – here's a great place to start:
Fight cellulite while supporting liver function
Looking to banish cellulite? Yogandha Detox not only works to reduce cellulite (something that 80-90% of women experience by the way) but it also stimulates kidney function, hydrates the skin, helps lower cholesterol levels and is super-rich in antioxidants.
A face oil that promises deep sleep
Yogandha Relax is super versatile – it aids deep restful sleep, deepens yoga/meditation practise, can be used as a face oil, body oil (SUPER hydrating) and bath oil. It's gentle enough to use on babies/children to help them sleep – not all superhero's wear capes…
Hormone-balancing perfume
Yogandha Balance is a roll-on oil that helps balance the body and mind, and has an immediate effect on the pituitary gland. With a feminine jasmine floral scent, it makes a wonderful, natural perfume.
Aromatherapy oils simply do not distinguish between mind and body - what calms skin irritations will also calm the mind (like sandalwood in Yogandha Ground). 
Couple our body oils with our four-minute mindfulness shower ritual and they can even help you let go of mental baggage too!
To bring a little wellness into your beauty regime, visit yogandha.com. We ship worldwide.