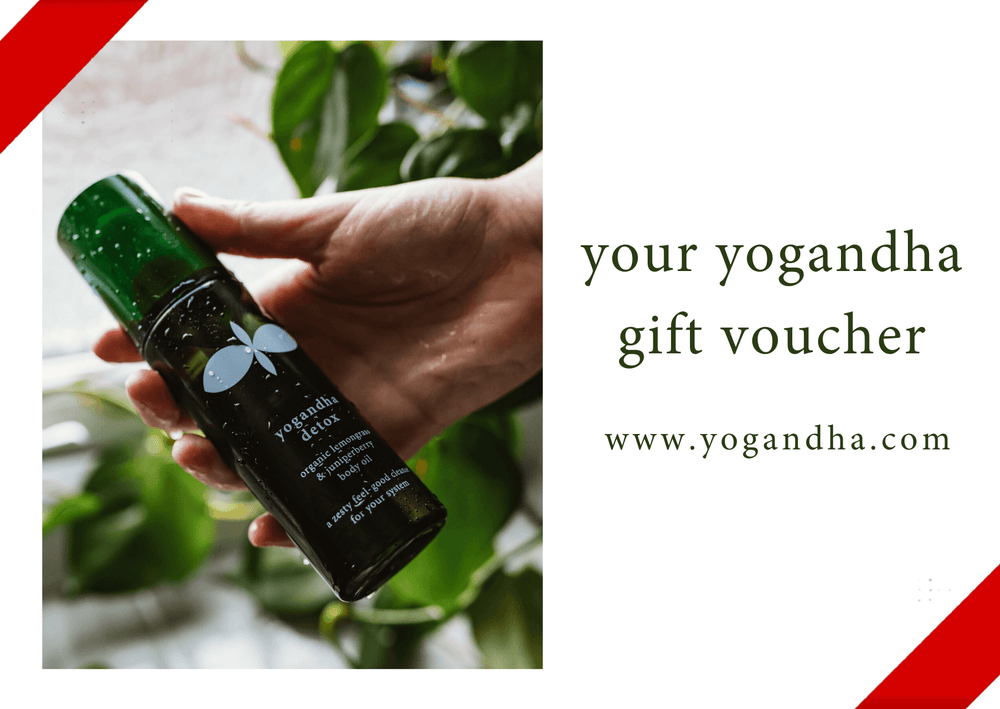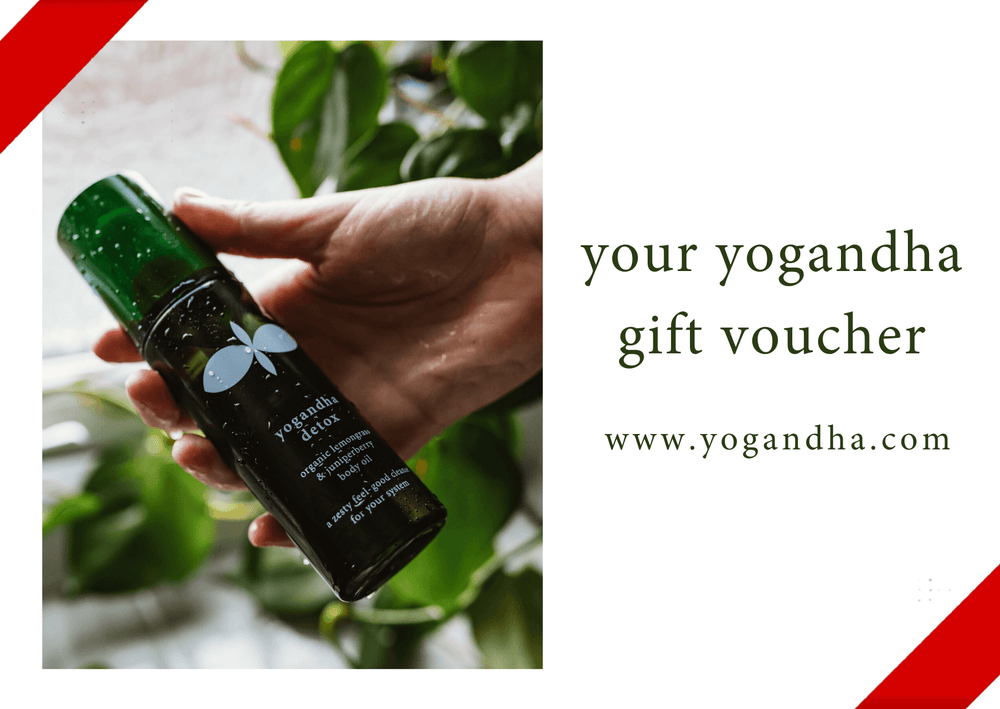 yogandha gift card
Product Description
about
not sure if someone needs more relaxation or uplifting, more detoxing or more balancing? why not let them decide for themselves with a yogandha gift card.
please allow 24 hours (monday-friday) for your gift card to be sent. please note, our gift cards are digital and will be sent to you via email. gift cards can be forwarded to the recipient, or printed out and gifted.
for help or support with your yogandha gift card, please contact info@yogandha.com

Easy to use, 100% contentment guarantee, feel for yourself
Wonderful product, great company
I've placed two orders with yogandha, and I am very happy with the quality of the product and the service. I love the texture and the smell of the oils and I really like how easily they get absorbed by the skin (no oily residue, no clogged skin pores, no stains on the clothing). My skin feels moisturised and nourished but also very light with a lovely scent. Also, I really appreciate Sinead's newsletters and her wonderful insights. Thank you for this great product. :-)
Magda S.
Gorgeous products + great customer service
I got a gift of a yogandha oil a while back and adored it. I wanted to purchase a gift for a mentor who helped my yoga training journey and it was a no brainer to order this. The purchase process was smooth, and it helps that I'm supporting and Irish company. Will absolutely order again.
Orla K.
I've been using the oils for a few years now. I love them all and use daily, choosing one depending on what I feel in the morning or evening when I shower. My skin feels lovely and soft and the scents are just divine. I value this time with myself, and see it as my treat to myself at the end of the day. At night I've found using the relax along with the body scan meditation a pure joy and I drift off to a blissful sleep...my children also indulge in the oil, the older teenagers using the muscle soothe and detox and my youngest son loves the relax before bed...
Fiona M.