"Each one invokes a different experience - all positive" Deirdre L
All three essential oil roll-on oils
Feel Balanced
🌿 Zesty Bergamot to lift, Mindful Sandalwood to calm, Divine Jasmine to balance
🌿 With this perfect set - you can have all three on hand!
🌿 Feel how soulful and empowering it is to manage your mood in this way!
🌿 We make in very small batches - grab it while you can!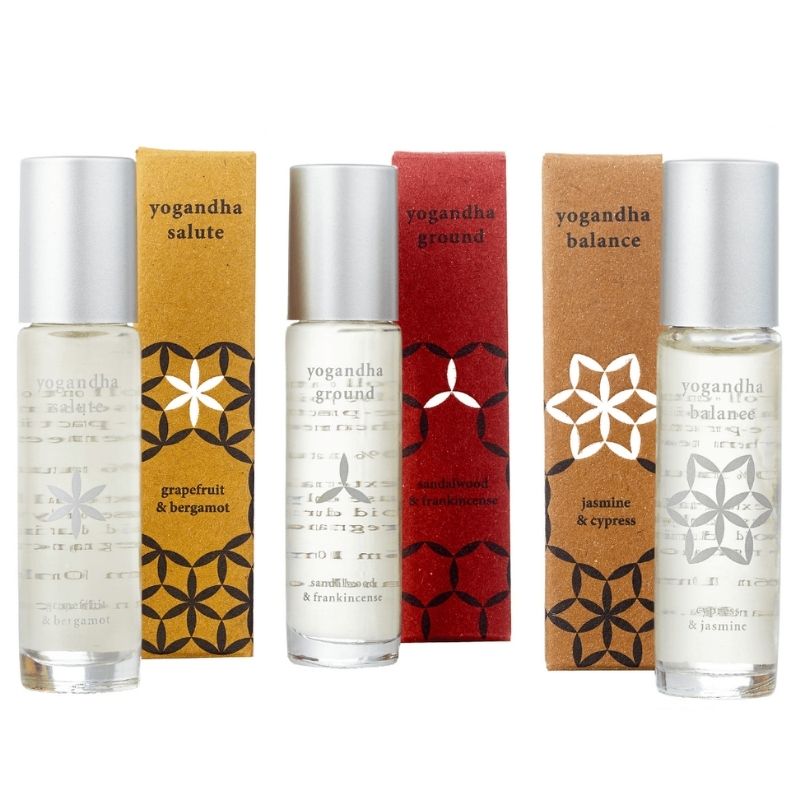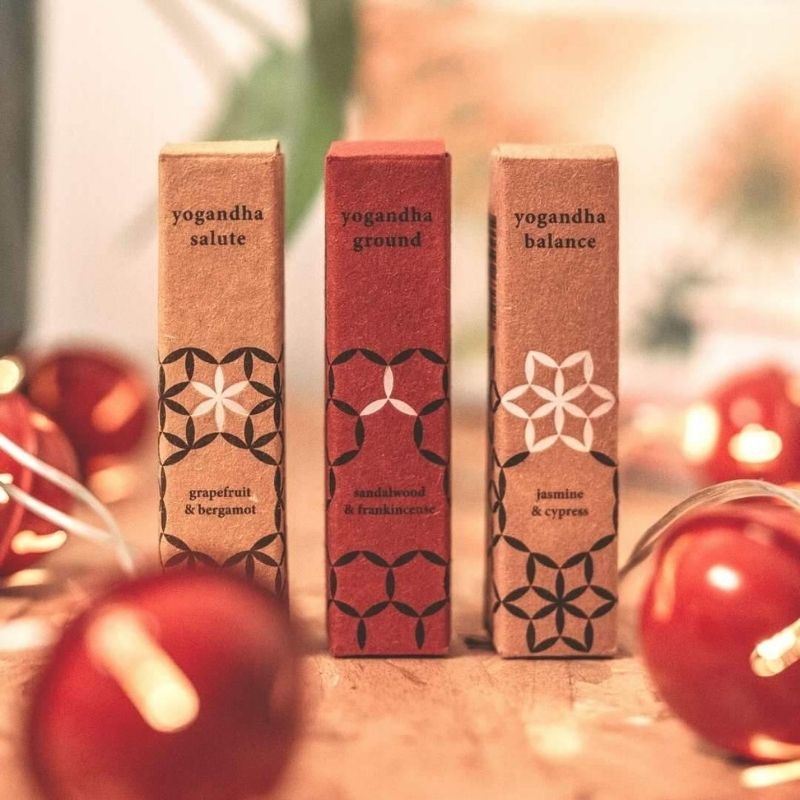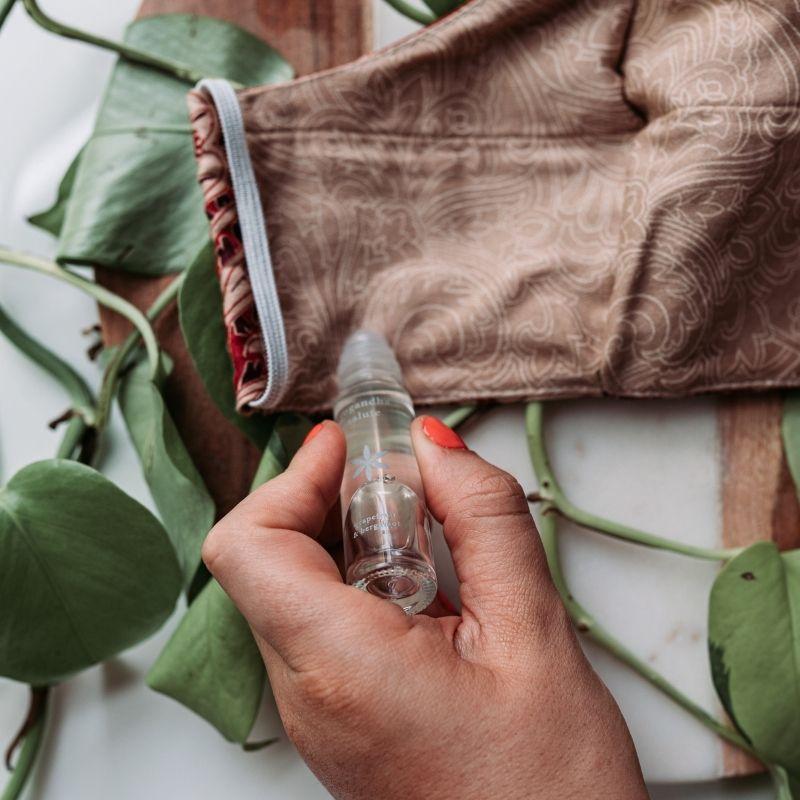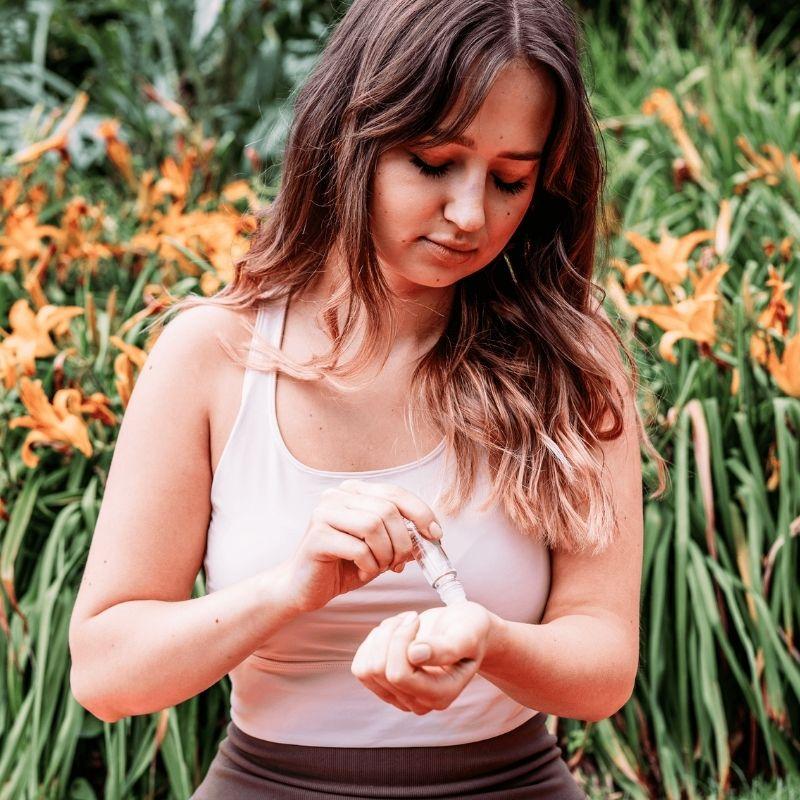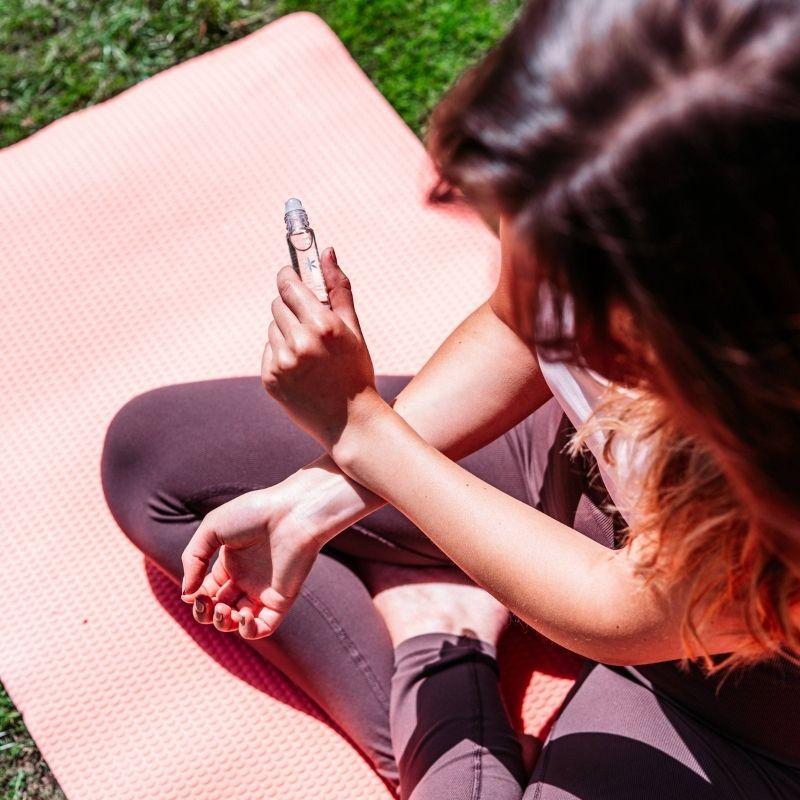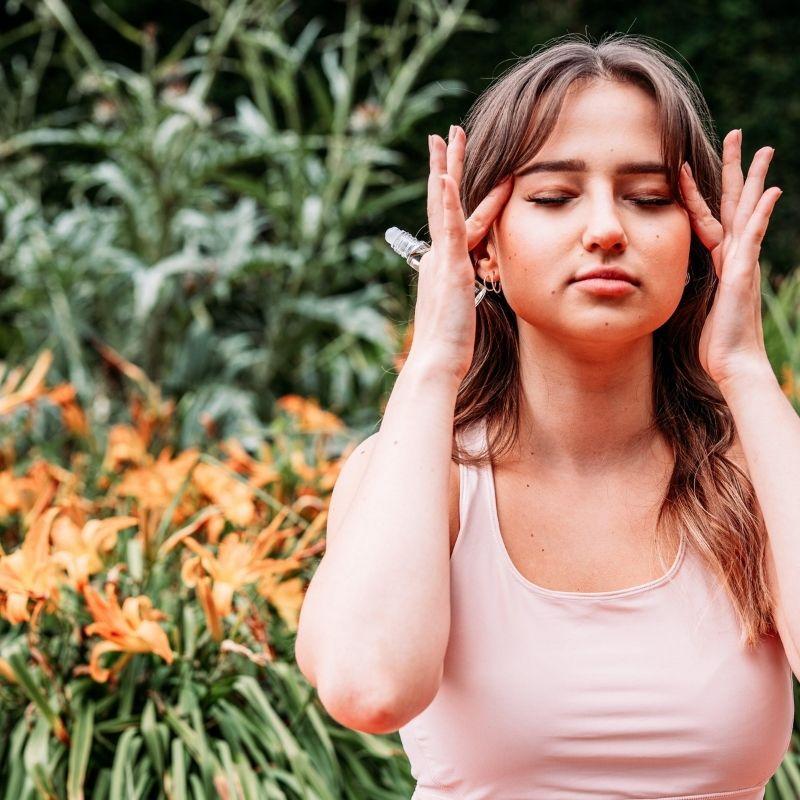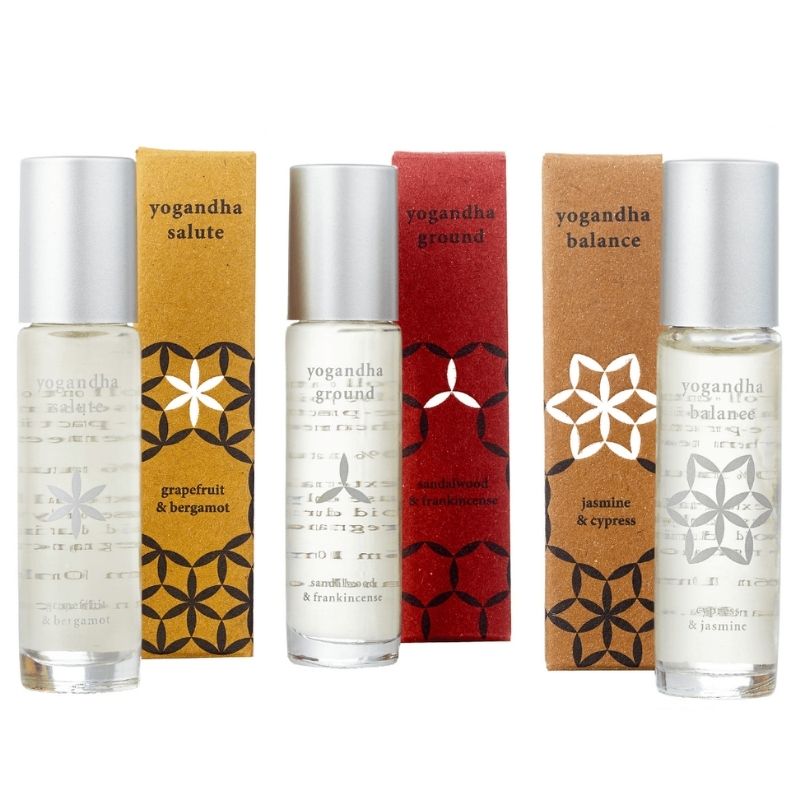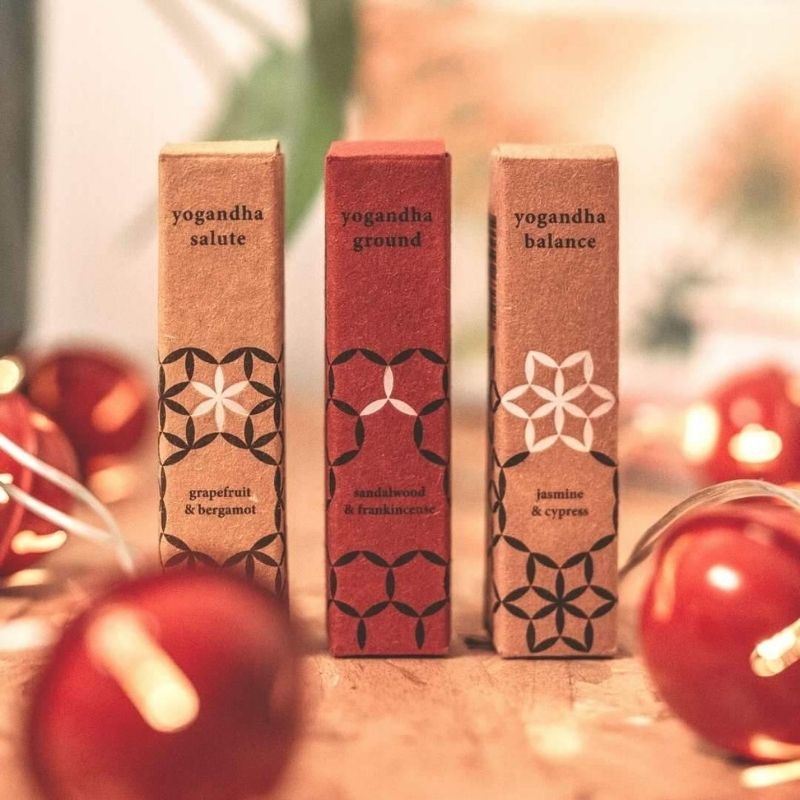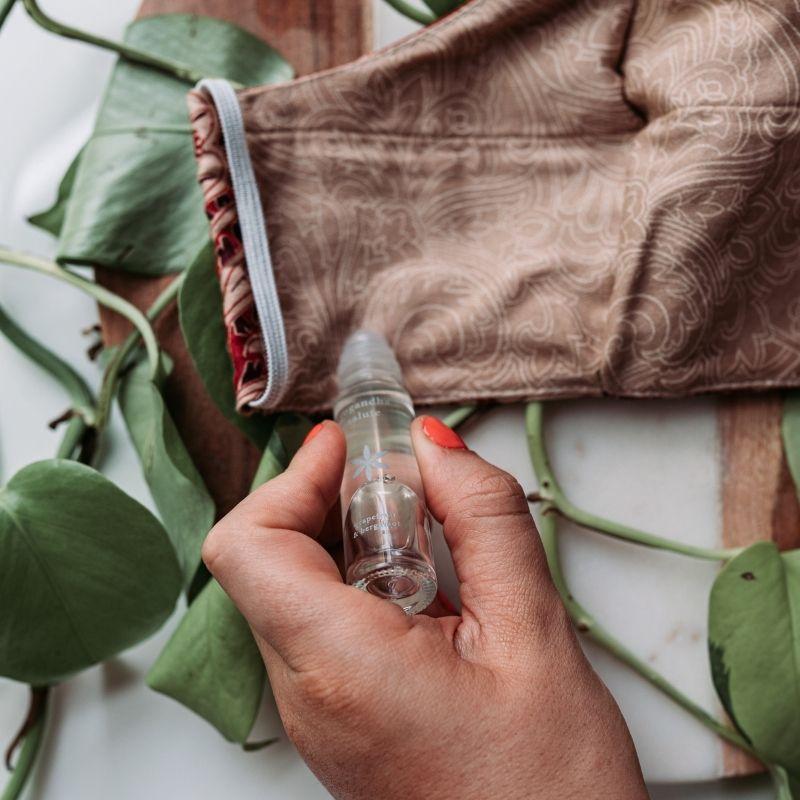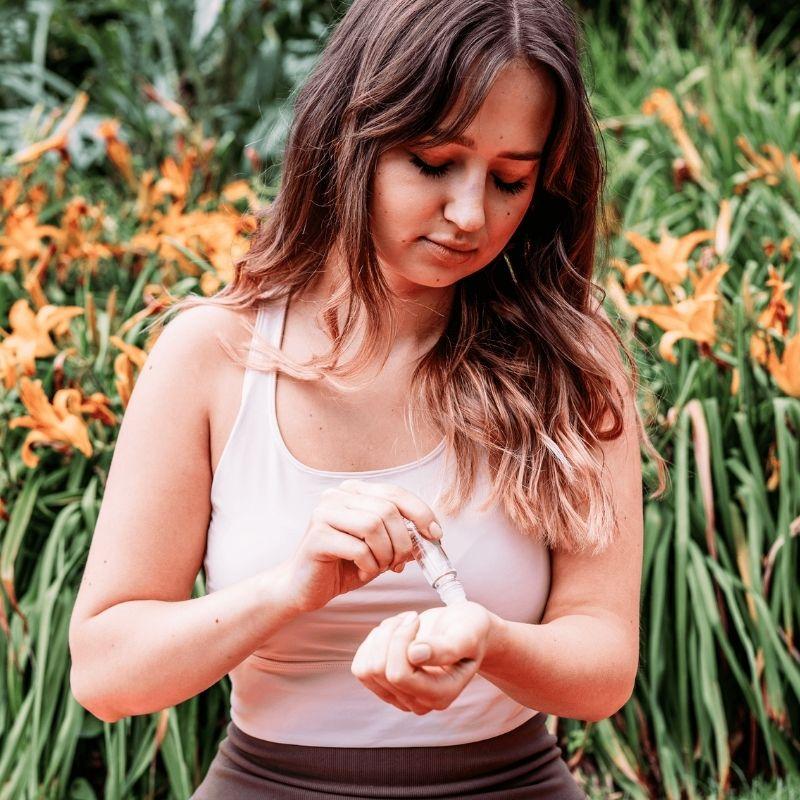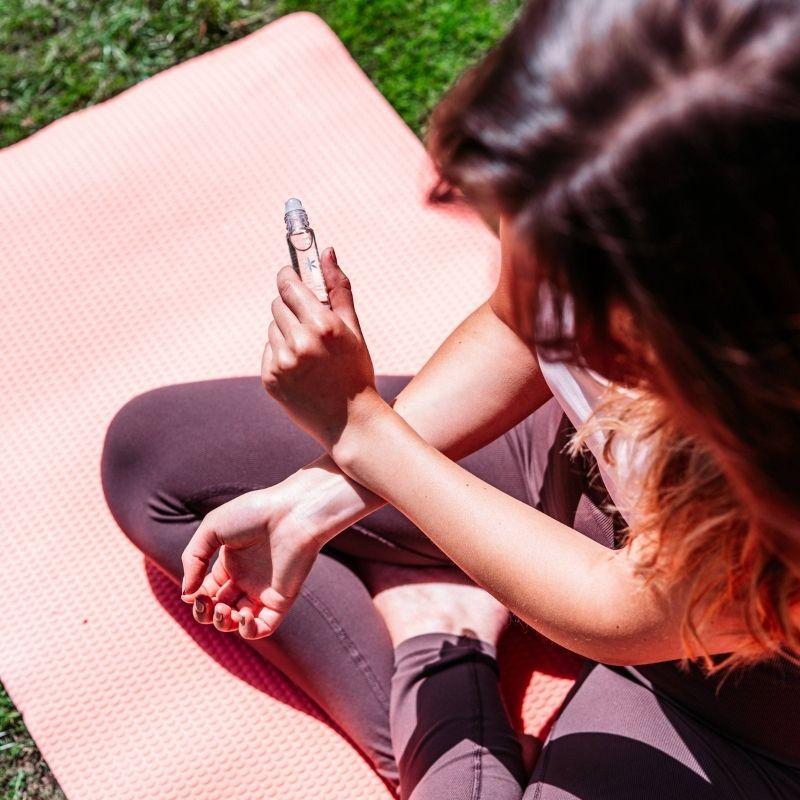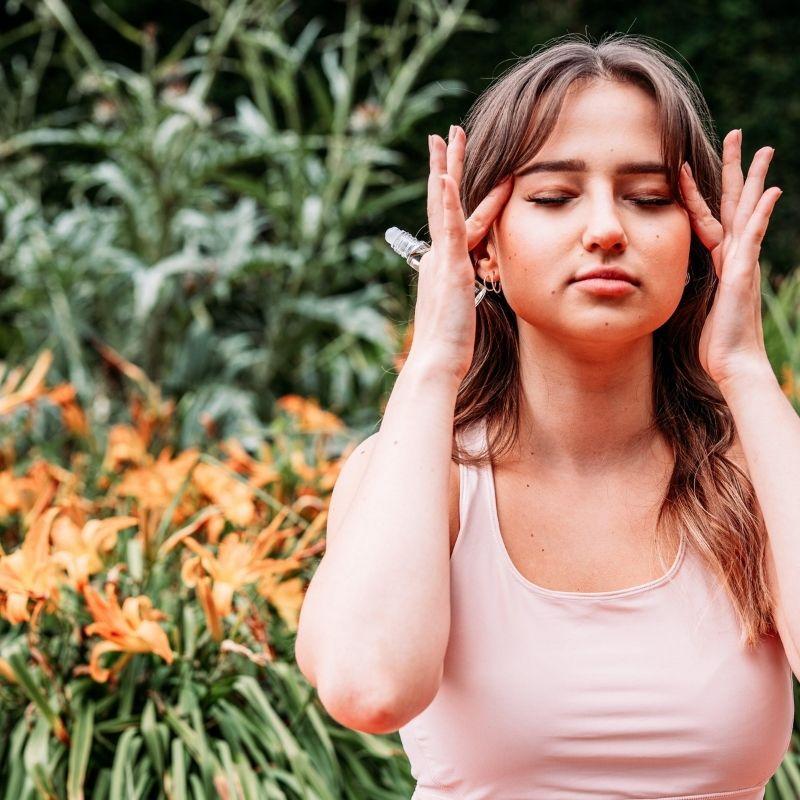 "Each one invokes a different experience - all positive" Deirdre L
All three essential oil roll-on oils
Feel Balanced
🌿 Zesty Bergamot to lift, Mindful Sandalwood to calm, Divine Jasmine to balance
🌿 With this perfect set - you can have all three on hand!
🌿 Feel how soulful and empowering it is to manage your mood in this way!
🌿 We make in very small batches - grab it while you can!
Product Description
about
Our full set of beautifully-blended mood-managing roll-ons.   
Stressed, Tired, Out of balance?  Because many of us are all three, we created this magical trio to allow you create a moment of self-reflection and apply as mood dictates
Shifting moods and energies can be re-calibrated in a single mindful breath - fact!
Keep them near you (in your handbag, on your desk, in your car) and apply depending if you need to calm, energise or balance
"These roll-ons are a must! So handy to have in a pocket, bag, or in my case, on the desk at work. Beautifully blended, with a whisper light base (compared with the thick, sticky base of a high street brand). Sinead's attention to detail and customer service is impeccable and I would absolutely recommend."
Claire M. UK
how to use
Apply directly to pulse points and temples as mood-managing mindful fragrances
Keep all three oils together

When you need mood-management, take a pause to see if you need a lift, a calm or a re-balance

Apply, breathe deep

Feel your mood and energy shift and re-align

Use daily to feel calmer and more grounded

Perfect For daily mindfulness
"Addictive. All 3 are magnificent blends. I love them all and use them every day". Mieke M.
🎥 'how-to-use' video with every purchase
external use only. not suitable for pregnancy. best use within 6 months. Each bottle contains 10mls/.34oz
what's inside
ground roll-on - mindful sandalwood and calming frankincense brings a little stillness into daily life. apply throughout the day when you need calm, have a migraine or a headache. It's also a wonderful essential oil blend to set your intention at the start of your yoga practice. More about this grounding essential oil roll-on
balance roll-on - divine jasmine and toning cypress brings balance, particularly hormonally. it has an immediate effect on the pituitary gland. wonderful to use as wellness perfume. every woman should have jasmine in their lives! More about this balancing essential oil roll-on
salute roll-on- zesty grapefruit and uplifting bergamot gives you a real boost in the morning, particularly after broken sleep and is great for focus when you are busy at work or studying. it invigorates your brain to keep working when you are tired or jet lagged. it is also very handy to have the morning after a big night out. More about this uplifting essential oil roll-on
"I adore my oils. They are beautifully blended and I enjoy choosing one each morning. I have taken them to work and colleagues have asked what the lovely smell is! I share and they love it." Julie W. United Kingdom
delivery & returns
🚛 We PAY shipping globally on all orders over 75 £$€
If not availing of free shipping - it's a flat rate of £4/€4/$5 (will show on checkout)
🔓 108-day return: We want everything about your yogandha experience to be relaxing. That's why we offer a no-quibble 108-day return guarantee
🌏 Ships from greenest Ireland within 2-3 days
"Highly recommend. Delivery service is excellent (very prompt)." Davina R. Ireland
from sinead
As a yoga and mindfulness teacher, I spent 3 years meditatively blending to create this oil to bring easy calming rituals into your day. Use daily, breathe deeply, 🙏🏽 Sinéad
Customer Reviews
Love these oils
Such beautiful oil blends, really do what they say. Thanks!
01/18/2022
Clare M.

Ireland
Superb
I was taking a long haul flight and was very stressed by the thought of it with all the new regulations. I decided some essential oils would help keep me calm in the lead up, on the plane and indeed when on holidays. These blend of oils were amazing and really worked. They came with suggested uses and encouragement to mix and see what worked for me. The roller ball was genius and each bottle is the perfect travel size but indeed will probably last me a long long time even though I now use in a daily basis. Cannot recommend this product enough!
01/10/2022
Bronwyn C.

United Kingdom
Beautiful products
I bought them as a Christmas table present for my daughter - she loves all 3 and uses them for different mood needs. She tells me they are very affective and a real luxury. She loved the explanatory post card details of each remedy too. As the present giver I think they were beautifully presented. Thank you
So happy to hear that Bronwyn
12/27/2021
seamus w.

Ireland
Excellent product and service
These were bought as a gift for my wife and she loved them. She has already recommended them to her friends. Will be back for more in the future
thank you very much - I so appreciate the passing on - more than you can imagine! Sinead
12/25/2021
Lorraine L.

Ireland
Christmas gift
Excellent service quality
Thank you Lorraine! very grateful
Easy to use, 100% contentment guarantee, feel for yourself
Wonderful product, great company
I've placed two orders with yogandha, and I am very happy with the quality of the product and the service. I love the texture and the smell of the oils and I really like how easily they get absorbed by the skin (no oily residue, no clogged skin pores, no stains on the clothing). My skin feels moisturised and nourished but also very light with a lovely scent. Also, I really appreciate Sinead's newsletters and her wonderful insights. Thank you for this great product. :-)
Magda S.
Gorgeous products + great customer service
I got a gift of a yogandha oil a while back and adored it. I wanted to purchase a gift for a mentor who helped my yoga training journey and it was a no brainer to order this. The purchase process was smooth, and it helps that I'm supporting and Irish company. Will absolutely order again.
Orla K.
I've been using the oils for a few years now. I love them all and use daily, choosing one depending on what I feel in the morning or evening when I shower. My skin feels lovely and soft and the scents are just divine. I value this time with myself, and see it as my treat to myself at the end of the day. At night I've found using the relax along with the body scan meditation a pure joy and I drift off to a blissful sleep...my children also indulge in the oil, the older teenagers using the muscle soothe and detox and my youngest son loves the relax before bed...
Fiona M.