Why we love cedarwood
Posted by Sinead on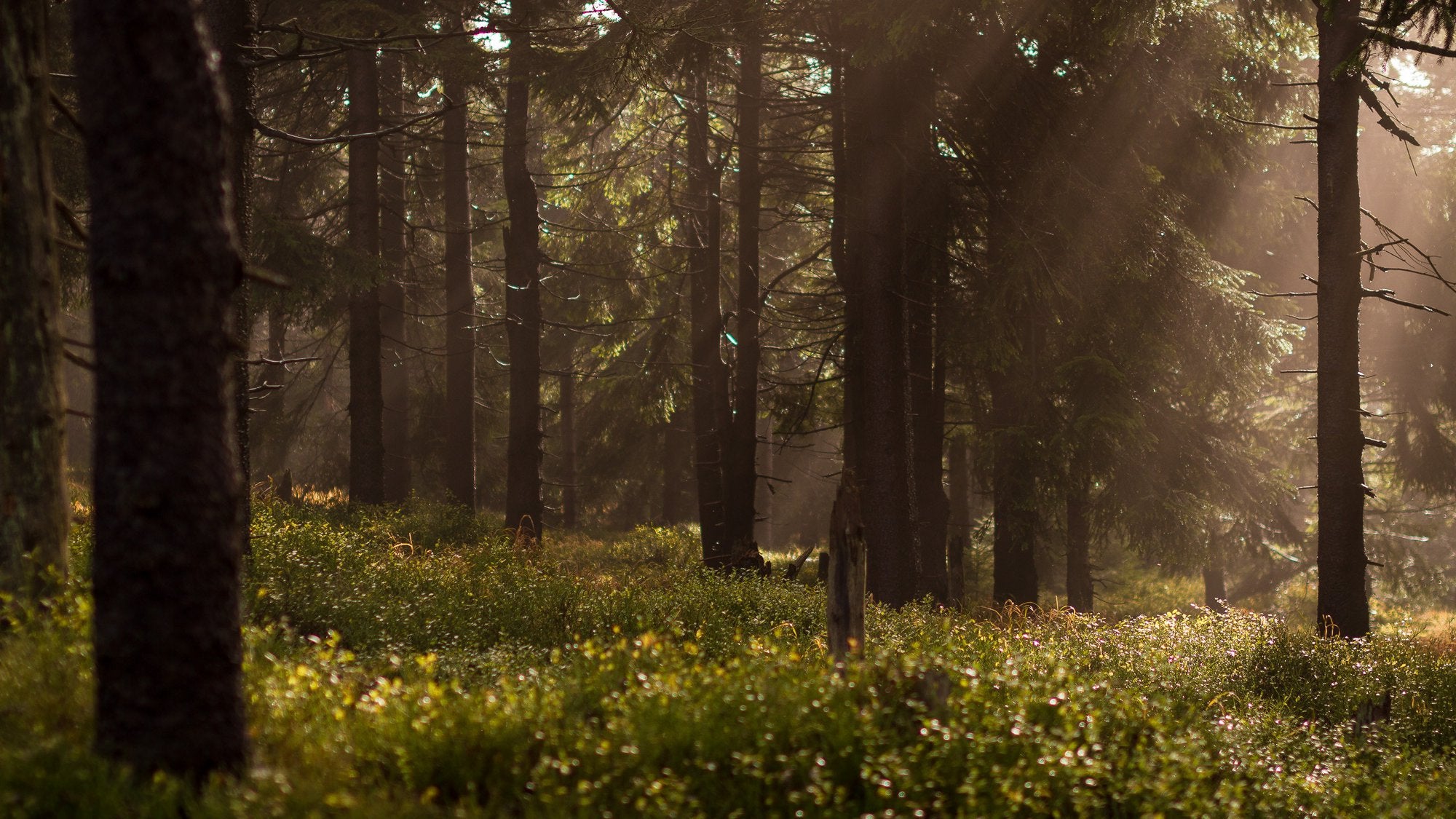 Feeling anxious or suffer from nervous tension? Perhaps feeling ungrounded, exhausted or stressed?
Cedarwood comes to the rescue.
It's not only beneficial for our nervous system and emotions. Cedarwood essential oil supports both the respiratory system and urinary system. And even used to benefit the skin and hair too.
See our FREE online workshop on Getting Grounded here.
Getting rooted and grounded like a tree
Most essential oils distilled from trees share certain qualities. Trees are grounded and strong. The roots move deep into the earth. And trees also expand upwards towards the sky and expand both trunk and branches.
The tree is expansive yet grounded and solid.
These are some of the qualities the essential oils share. The scent of cedarwood makes you feel instantly calm and settled. It grounds you. It is one of the ingredients in the aptly named Yogandha Ground Rollerball, a blend supporting this sense of being settled and calm.
Yet, like the cedarwood tree, the aroma doesn't just root you down. It lifts you on a more spiritual level promoting meditation and expansion. Trees are both in the soil and the sky - and so are the properties of the essential oils.
In Yogandha Salute Rollerball cedarwood is mixed with lighter uplifting oils to create a perfect balance of boosting your mood, energy and immune system. The sense of reaching and expanding upwards and outwards like the branches of a tree whilst still being grounded.
Watch the replay of our FREE online workshop to get more tips and ideas on getting grounded here.
Breathing easy
We also love cedarwood for its benefits on the respiratory system where it's thought to be an expectorant easing both coughs and catarrh. Applying a diluted blend with cedarwood on the chest or upper back is perfect when infections are in the air or if you need to ease a cough. We love using Yogandha Muscle Soothe for this purpose. Really Yogandha Muscle Soothe is a bit of an all-rounder as it's also perfect for muscle ache, digestion and the nervous system too. Keep it in your home to rub on the chest and back as soon as you, or your loved ones, feel any chesty colds coming on.
Applying cedarwood to the body (such as in one of the Yogandha blends) also benefits the skin. Cedarwood is astringent and antiseptic so great for oily skin yet it may also be useful for skin conditions such as psoriasis and dermatitis. You can even apply it on the scalp to avoid dandruff and other scalp irritations.
Back in 1698 Nicholas Lemery, a French chemist, mentioned cedarwood as a urinary antiseptic. It is still used in aromatherapy for the treatment of kidney and bladder issues as well as cystitis. The practical usage would be to massage a blend such as Yogandha Muscle Soothe to the lower abdomen and lower back. Never using essential oils neat or undiluted it could also be applied as a compress or a sitz bath. And always get checked by a medical professional.
Cedarwood has so many benefits including a wonderful component in essential oil blends as a base note for the aromatic blend to keep longer and to bring more depth.
We hope you enjoy this beautiful aromatic tree as much as we do. Explore it Yogandha Muscle Soothe, Yogandha Ground Rollerball and Yogandha Salute Rollerball.
This information is for education only and not medical advice. Please always ask your medical consultant for advice.
Stay in touch to get notified about all upcoming workshops and any offers. Just join the journey