"what I sensed was this enhancement of the flow of prana" Uma Dinsmore Tuli
yoga teacher pack
€190.00
€149.00
You Save:

€41.00 EUR

(21.58%)
An incredibly deep relaxation
🌿 The rich evocative aromas of Frankincense, Lavender, Blue chamomile, Clary-sage
🌿 This luxurious handmade body oil will induce a state of sublime relaxation
🌿 Use as a nightly pre-sleep ritual - ingredients so pure can be used on whole body, including neck and face
🌿 We make in small fresh batches - grab it while you can!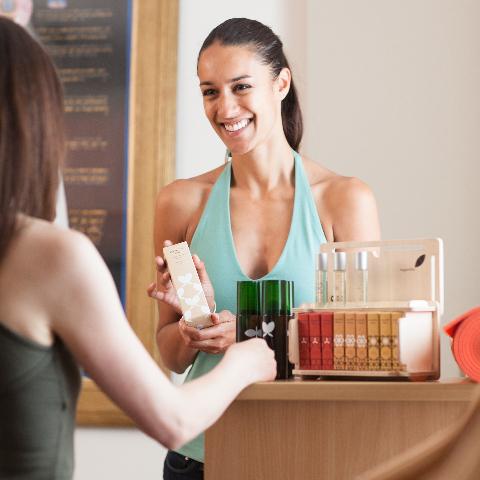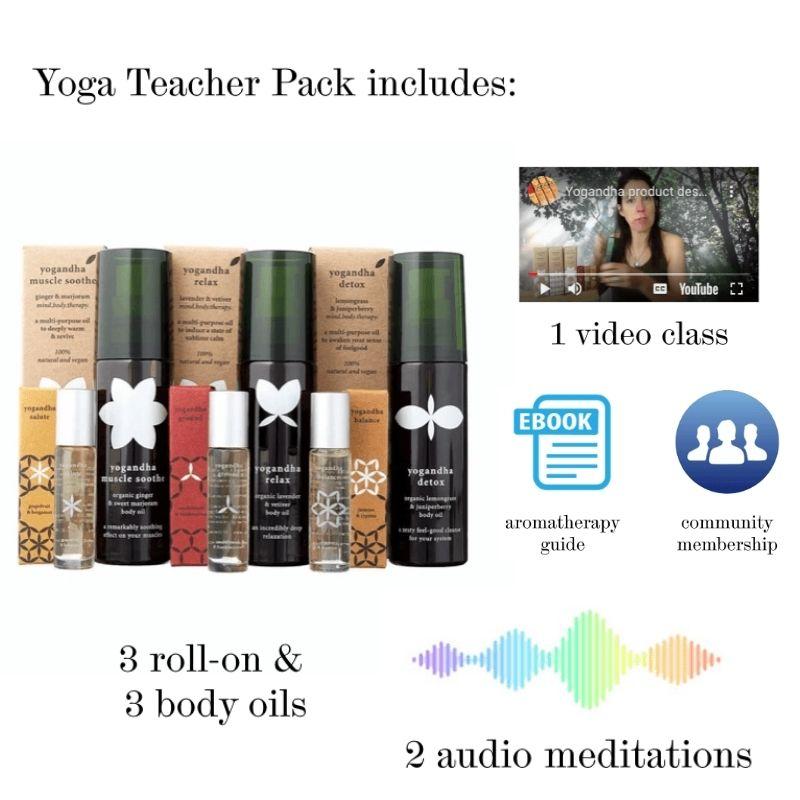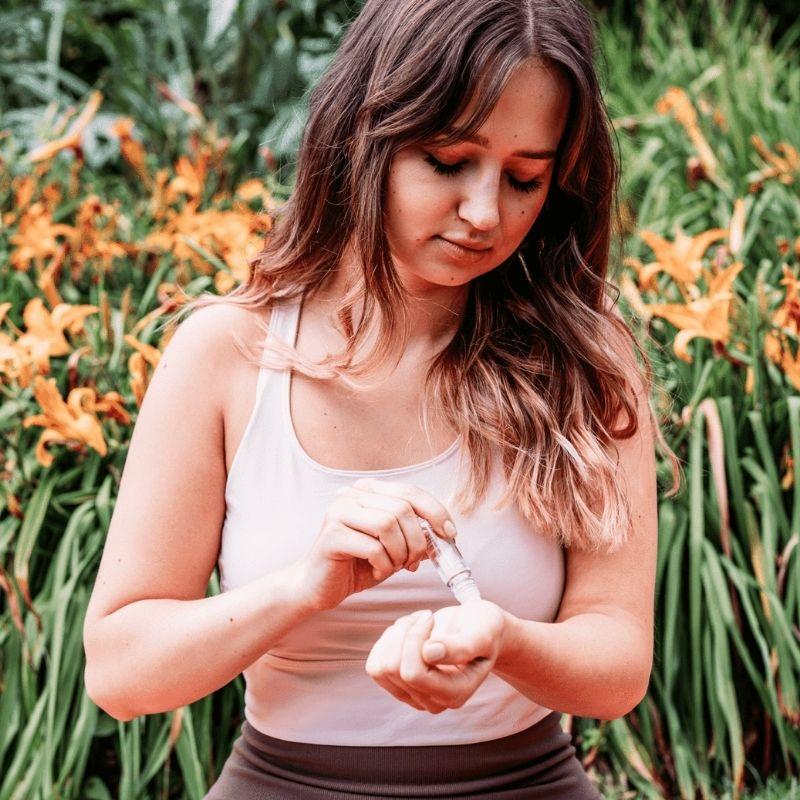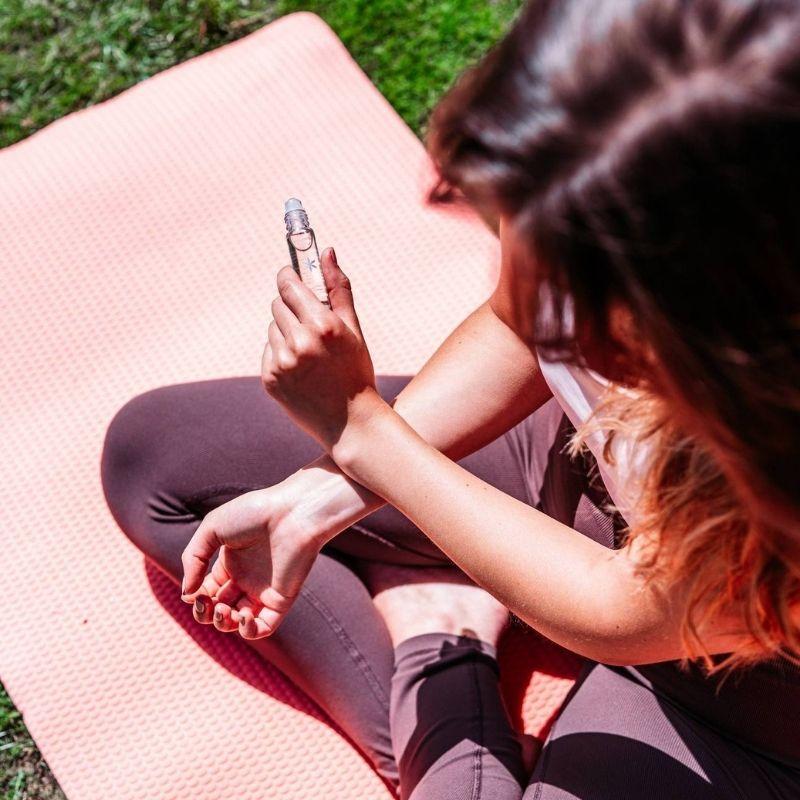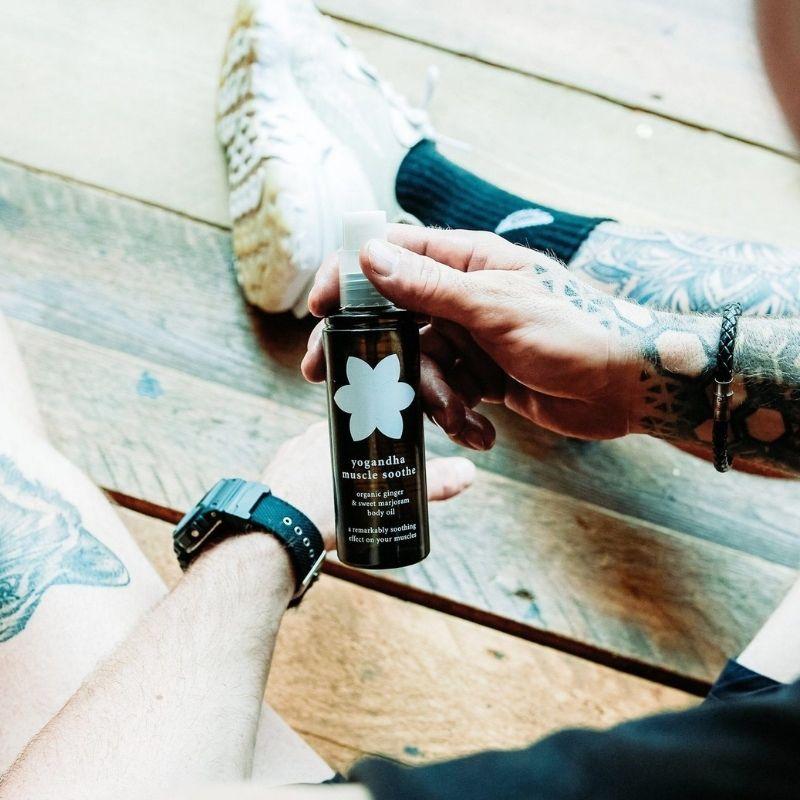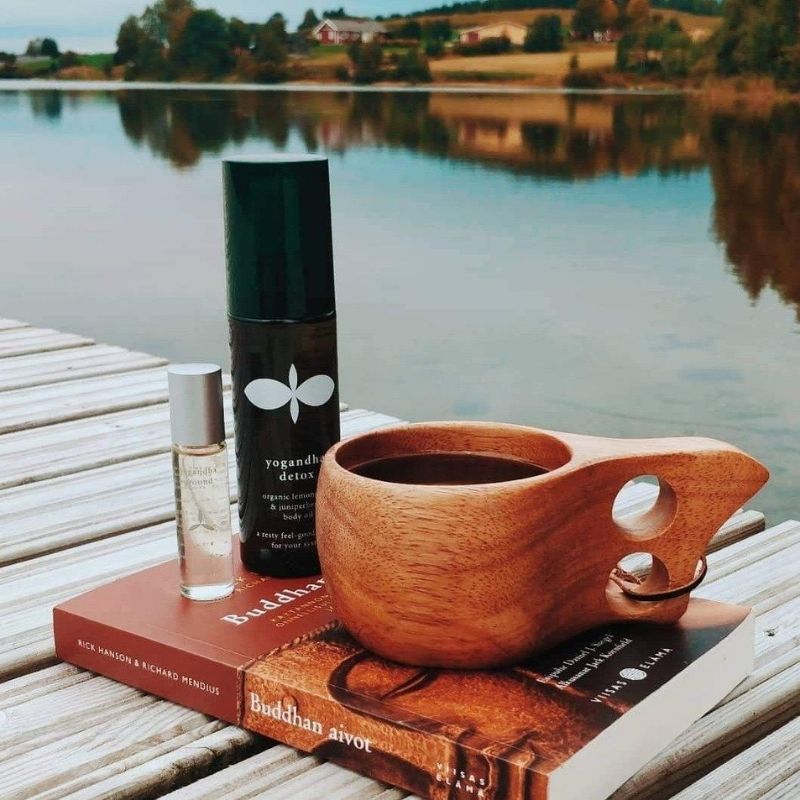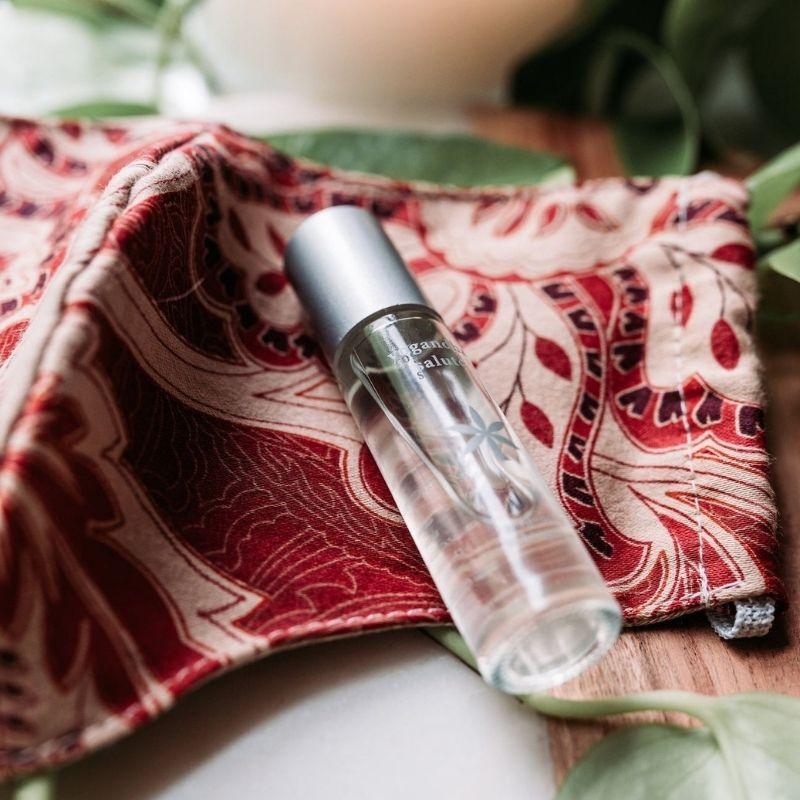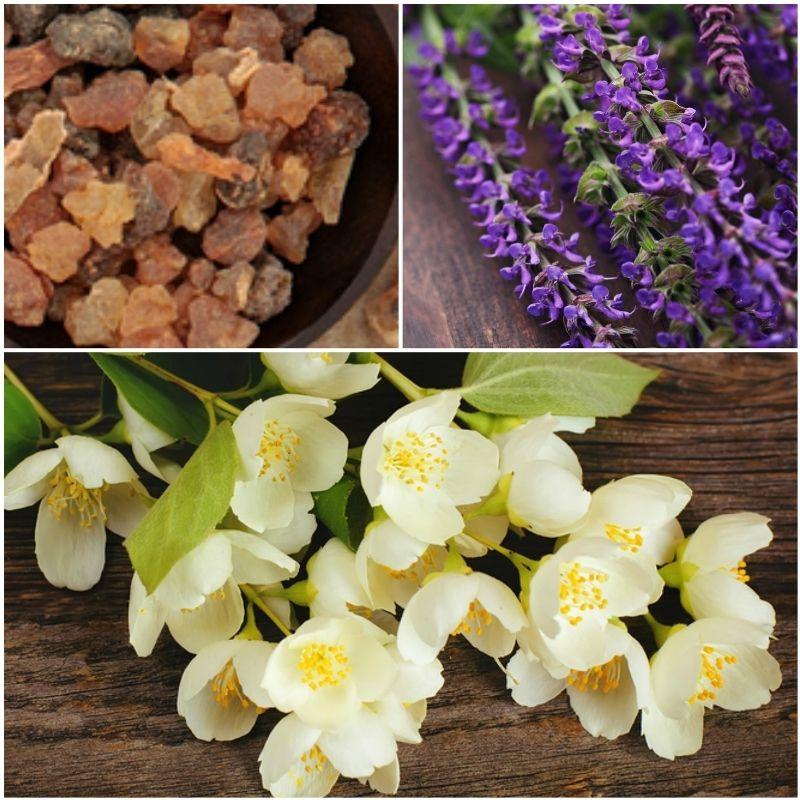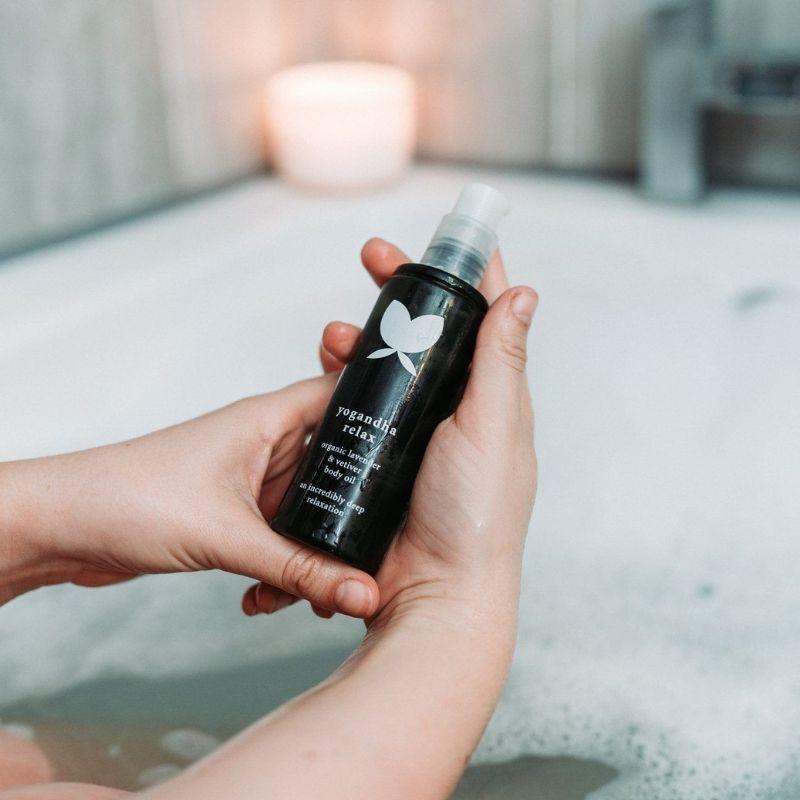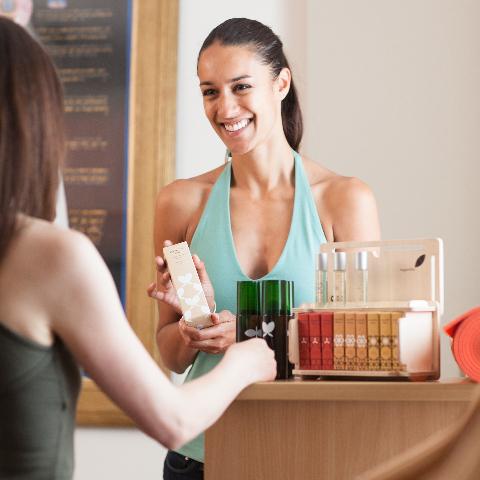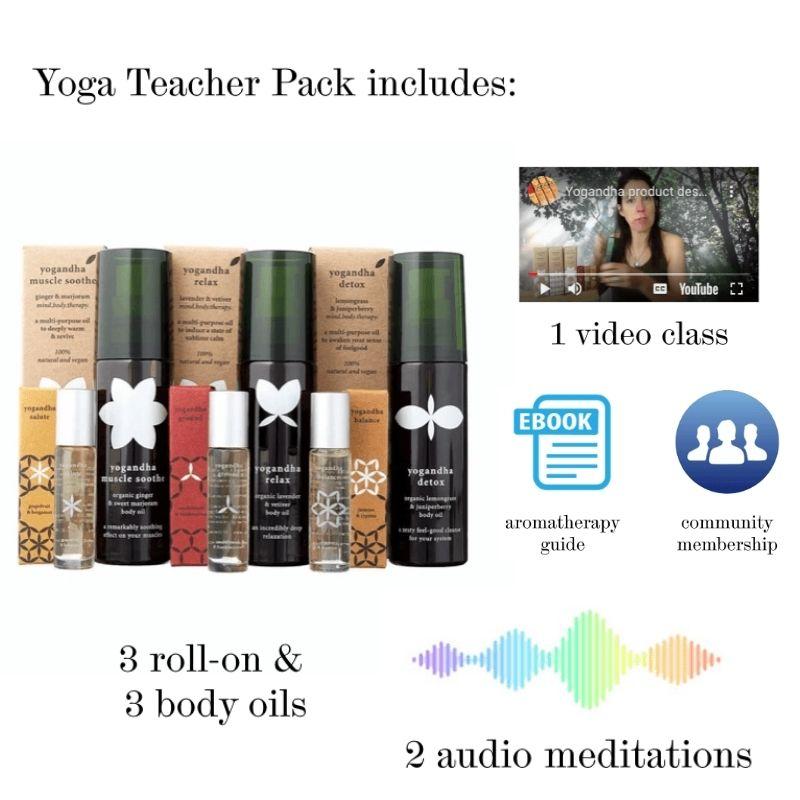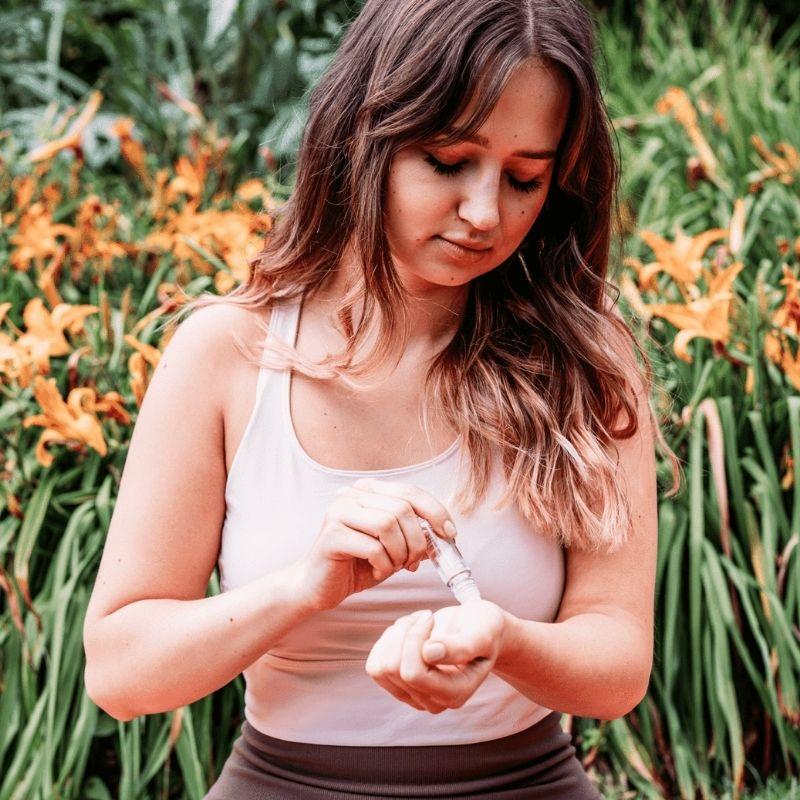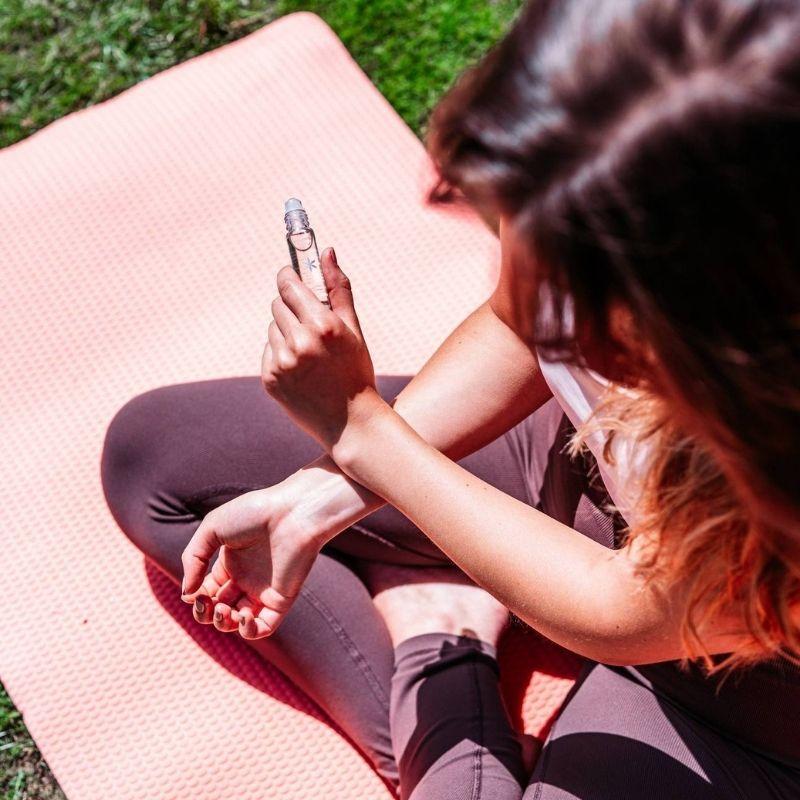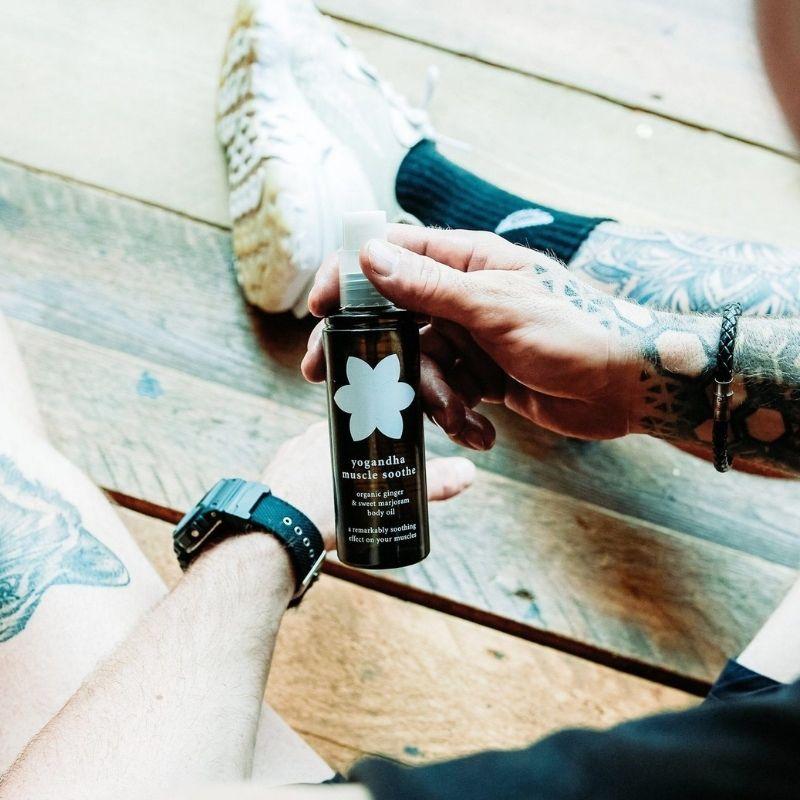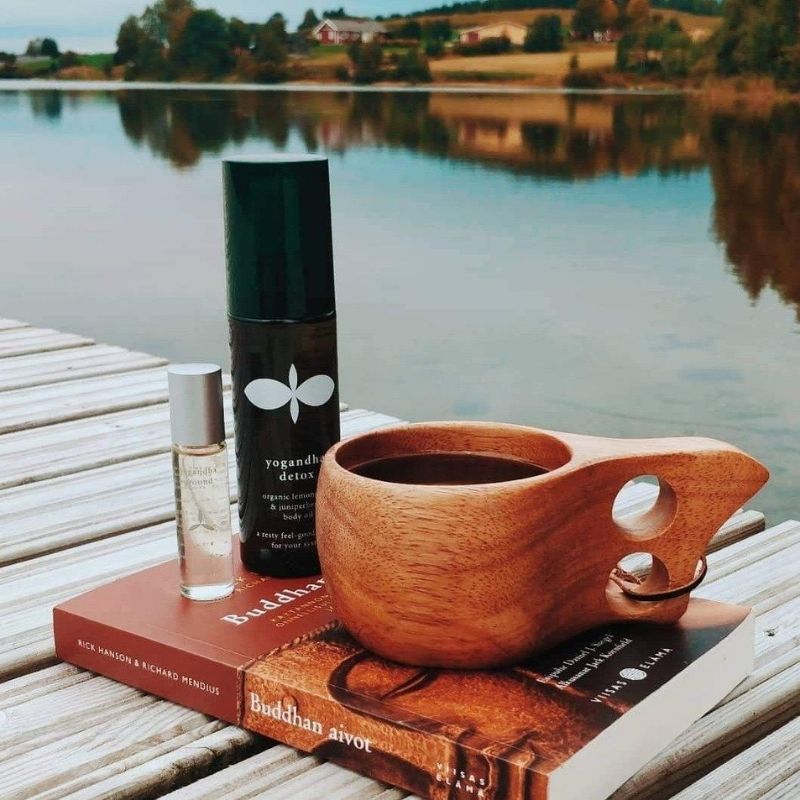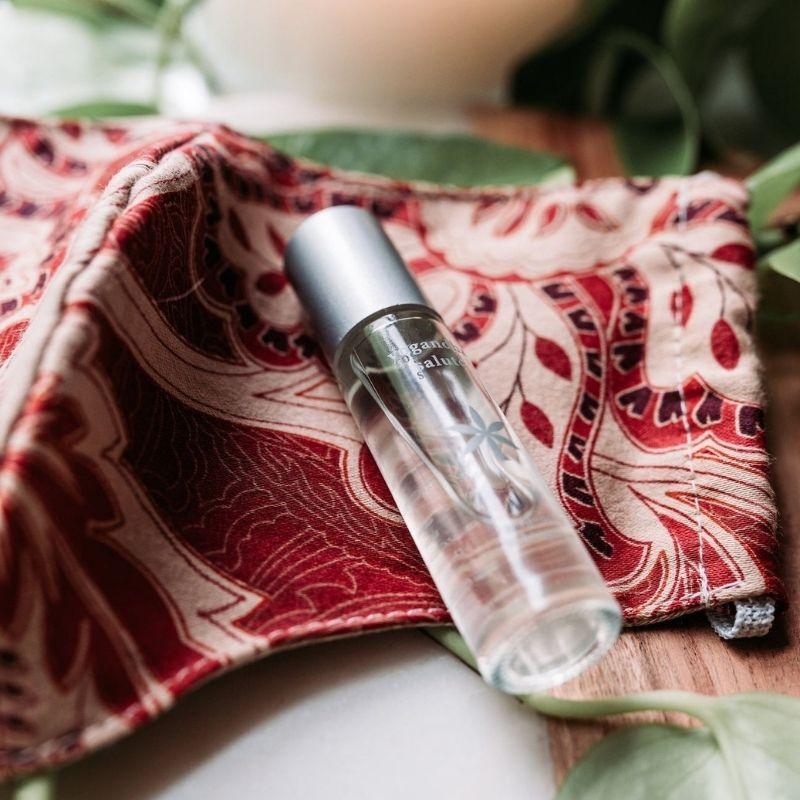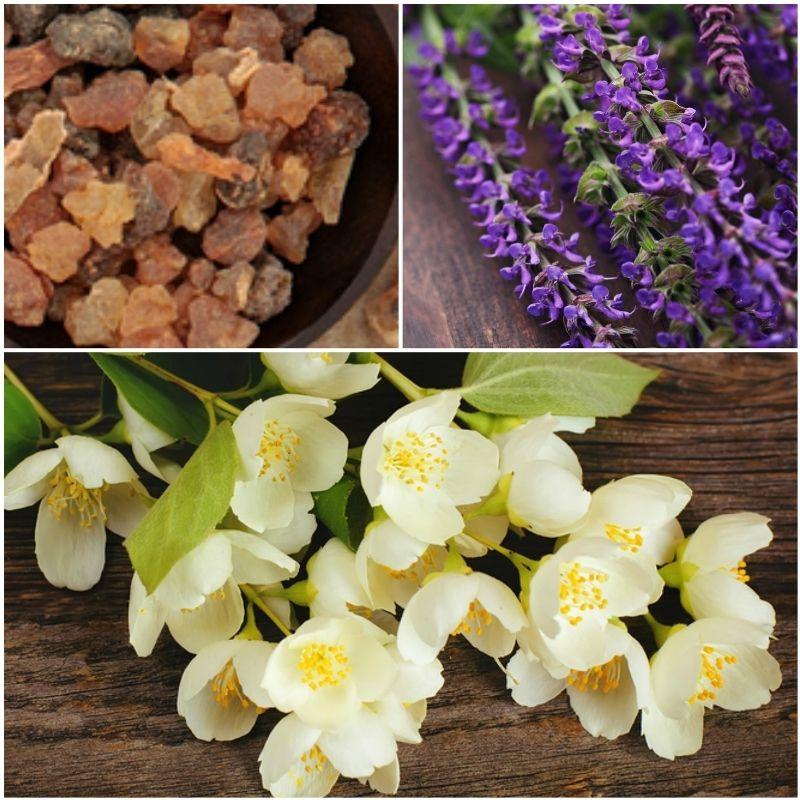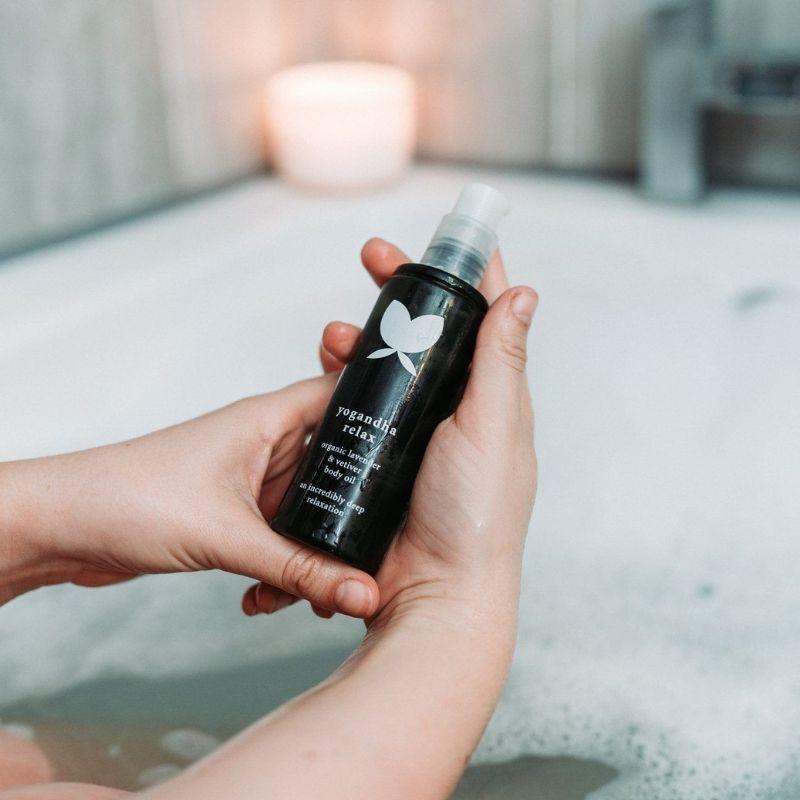 "what I sensed was this enhancement of the flow of prana" Uma Dinsmore Tuli
yoga teacher pack
€190.00
€149.00
You Save:

€41.00 EUR

(21.58%)
An incredibly deep relaxation
🌿 The rich evocative aromas of Frankincense, Lavender, Blue chamomile, Clary-sage
🌿 This luxurious handmade body oil will induce a state of sublime relaxation
🌿 Use as a nightly pre-sleep ritual - ingredients so pure can be used on whole body, including neck and face
🌿 We make in small fresh batches - grab it while you can!
Product Description
about
This Yoga Teacher Pack has been specifically designed to enhance and deepen both your practice and your teaching
Will show you how to use the ancient yogic practice of gandha (aromatherapy) to enhance your teaching. 
Help your students arrive in the class mentally (in person or online) 
The oils will bring you back to that state of mindfulness even when you're off the mat. 
In our eBook, you'll gain tools and knowledge to combine essential oils with meditation and yoga, from Sinéad Duffy, creator of yogandha and a yogi and teacher with over 20 years of experience.
Yoga Teacher Pack is specially designed to It is particularly useful if teaching yoga classes online as it helps you and your students to get into the zone more easily.
yogandha blends were created to support you entering these states with ease and deep connection. Learning to use essential oils makes meditation and mindfulness easier and even seasoned practitioners can have enhanced experiences.

You'll be provided with a mindfulness ritual, guided meditation and suggested uses for the oils. You'll learn about the history of aromatherapy in yoga, the brain geography that makes them so effective and discover a deeper connection to your most yogic state.

The pack is designed to provide you with new tools to keep students looking forward to and coming back to class and experiencing more yogic and mindful moments, anchored in calmness, even when they're not on the mat.
how to use
Read through the ebook to get an idea of the history of the practice of gandha - using fragrance for meditation and yoga.
Set your intention for your practice with the roll-on that resonates with this practice - grounding, energizing, balancing?
Apply muscle soothe all over to warm your muscles pre-practice
Apply relax post practice - to your temples for deeper shavasana - or all-over to deepen the effects of your practice
Audio meditation
Press play on the ground audio meditation and fall into meditation
Follow my voice as we explore each ingredient that you are smelling and its impact on your mindfulness
bring this awareness into your own mindful practice - feeling the properties of the oils in action.
Sandalwood, cedarwood and frankincense are the most meditative essential oils - with the audio meditation - you'll feel that.
Body scan
Get into a comfortable state and press play on the relax body scan.
Again, follow my voice as we go through the body getting more and more relaxed follow the oils on their journey inside
bring this body-oil awareness into your daily practice on and off the mat.
Ground aromatherapy roll-on with sandalwood, cedarwood, frankincense is used with a guided grounding meditation, followed by use 4-5 times per day to maintain that grounded state in your day and your student's day.

Balance aromatherapy roll-on is filled with the fragrant and divine white flower of jasmine which is draped over statues of the dancing Shiva - who symbolizes yogic-balance (shiva-shakti). Balance is a wonderful accompaniment to Yin and Yoga Nidra.

Salute aromatherapy roll-on contains cedarwood, a formidable and long-worshipped tree which supports our trunk to lengthen and strengthen. Combined with energising grapefruit and bergamot, you'll learn how to use it for standing poses and inversions.

Relax aromatherapy blended oil contains deeply relaxing essential oils that can be applied directly all over the body. You will learn how to use it as part of mindfulness ritual for yourself and to teach it in workshops.

Detox aromatherapy blended oil directly stimulates the organs of detoxification and the entire lymphatic system. It can be applied directly on the body and you'll discover how to use it as a particularly effective ritual with a strong intention to let go.

Muscle Soothe aromatherapy blended oil contains oils that soothe and nurture the entire body. It eases aches and pains and warms the body and you'll discover how it can be used before or after practice - or both for the maximum soothing effect.
what's inside
Enhance your teaching and your own practice
Receive all three roll-on for mood/energy/chakra work
and all three relaxing body oil for post practice - you'll have our full range of oils.
ground roll-on: The Rich aroma of Sandalwood, Frankincense, Lavender, Myrrh
balance roll-on– Earthy and sensual jasmine, cypress and clary sage to balance mind and body, hormonally and energetically
salute roll-on- Zesty and uplifting grapefruit and bergamot will uplift, revive and boost the immune system and elevate your energetic field
muscle soothe body oil - Warm and foresty tones of ginger and marjoram will have a remarkably soothing effect on muscles - serves as a great warm-up pre-practice or pre-teaching
detox body oil - Refreshing lemongrass and cleansing juniper berry will purify and detox the body and boost lymphat
relax body oil: Utterly entrancing handmade body oil that will induce a state of sublime relaxation
Also receive:
guided grounding meditation audio (will be sent to you by Email to listen to synergize with the oils for an incomparably deeper experience.
guided body scan (will also be sent to you by Email to listen to have 20 minutes of the deepest relaxation you'll have ever experienced.
ebook: Aromatherapy for Meditation, Mindfulness & Yoga eBook you'll also receive our e-book - pack with unique wisdom
A video class led by founder Sinéad on theming classes and workshops for using oils to detox, ground and relax
delivery & returns
🚛 We PAY shipping globally on all orders over 79 £$€
If not availing of free shipping - it's a flat rate of £5/€5/$6 (will show on checkout)
🔓 108-day return: We want everything about your yogandha experience to be relaxing. That's why we offer a no-quibble 108-day return guarantee
🌏 Ships from greenest Ireland within 2-3 days
"Highly recommend. Delivery service is excellent (very prompt)." Davina R. Ireland
from sinead
As a yoga and mindfulness teacher, I spent 3 years meditatively blending to create this oil to bring easy calming rituals into your day.
Use daily, breathe deeply, 🙏🏽 Sinéad
Easy to use, 100% contentment guarantee, feel for yourself
Wonderful product, great company
I've placed two orders with yogandha, and I am very happy with the quality of the product and the service. I love the texture and the smell of the oils and I really like how easily they get absorbed by the skin (no oily residue, no clogged skin pores, no stains on the clothing). My skin feels moisturised and nourished but also very light with a lovely scent. Also, I really appreciate Sinead's newsletters and her wonderful insights. Thank you for this great product. :-)
Magda S.
Gorgeous products + great customer service
I got a gift of a yogandha oil a while back and adored it. I wanted to purchase a gift for a mentor who helped my yoga training journey and it was a no brainer to order this. The purchase process was smooth, and it helps that I'm supporting and Irish company. Will absolutely order again.
Orla K.
I've been using the oils for a few years now. I love them all and use daily, choosing one depending on what I feel in the morning or evening when I shower. My skin feels lovely and soft and the scents are just divine. I value this time with myself, and see it as my treat to myself at the end of the day. At night I've found using the relax along with the body scan meditation a pure joy and I drift off to a blissful sleep...my children also indulge in the oil, the older teenagers using the muscle soothe and detox and my youngest son loves the relax before bed...
Fiona M.