"Just extraordinary on my tired joints at the end of a long teaching day." Donna Farhi
muscle soothe body oil
Deep Muscle Therapy
🌿 Warm rich forestry tones with the the deeply restorative effects of cedarwood, marjoram, ginger and petitgrain
🌿 This luxurious handmade body oil will soothe and nourish every part of body and mind
🌿 Feels like a hug from nature - feel it for yourself
🌿 We make in very small batches - grab it while you can!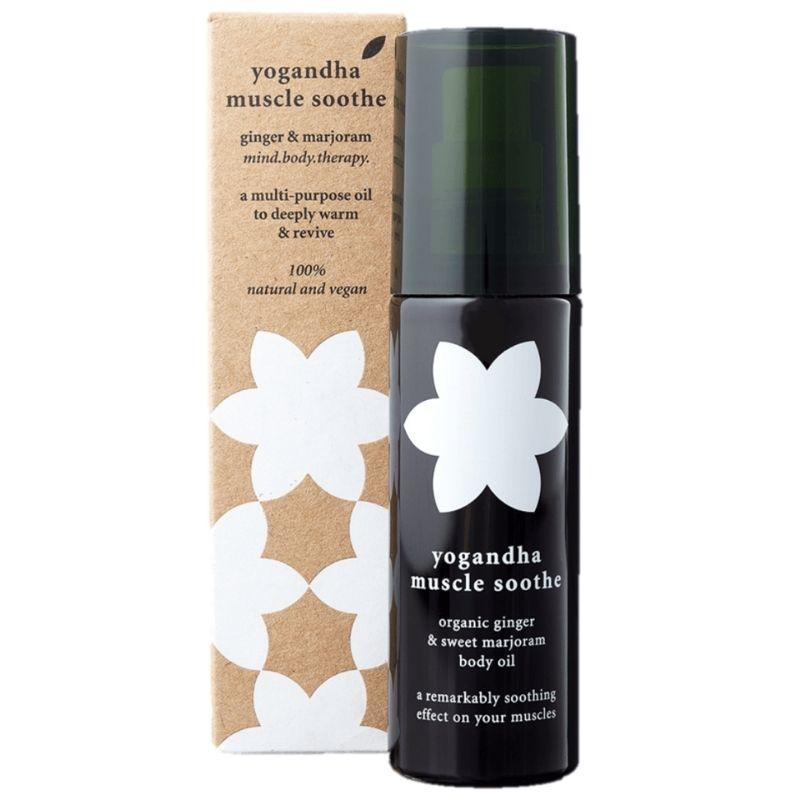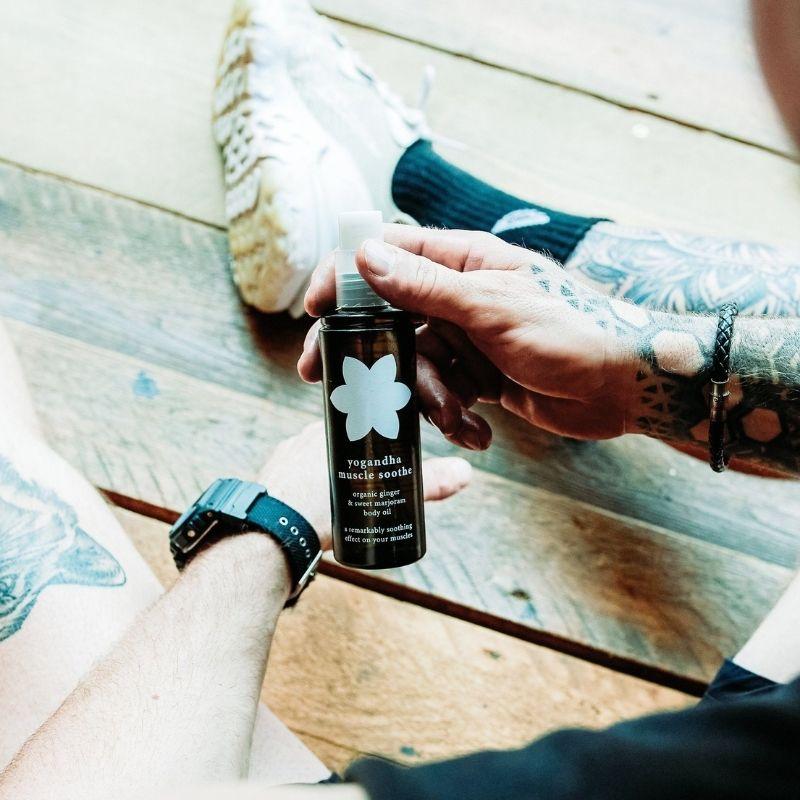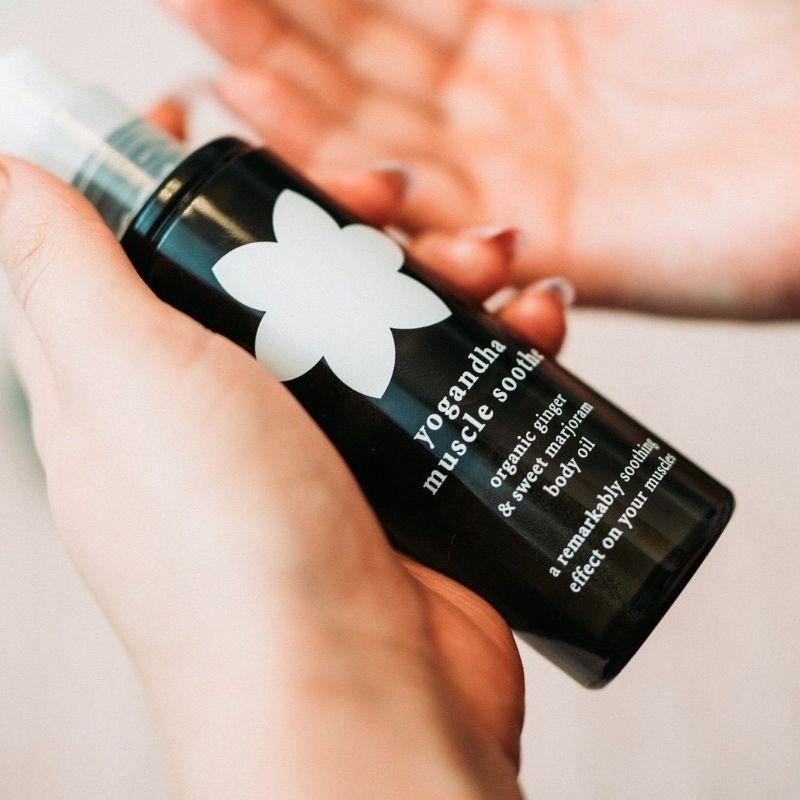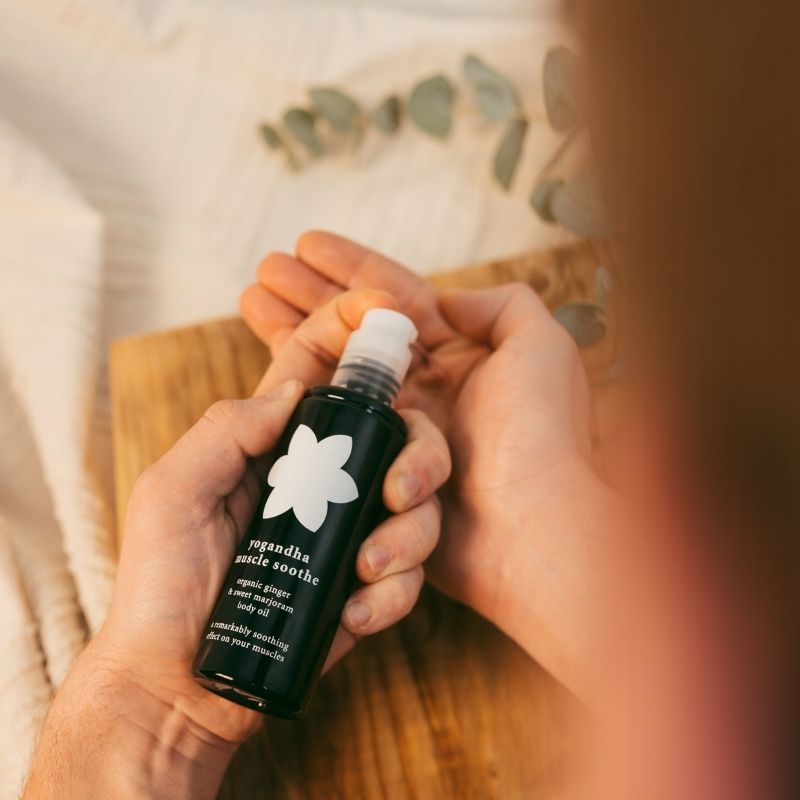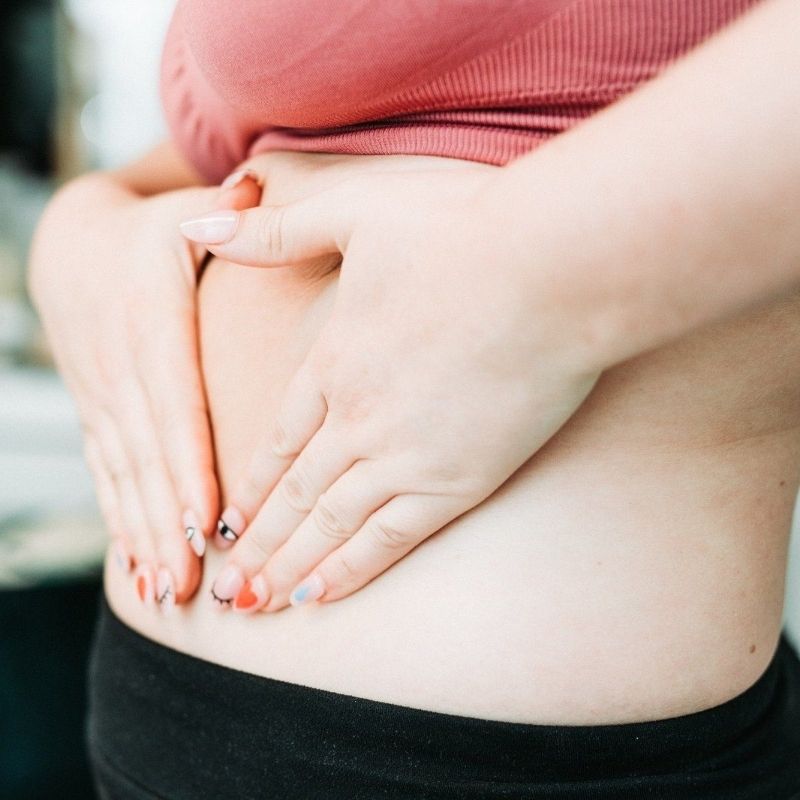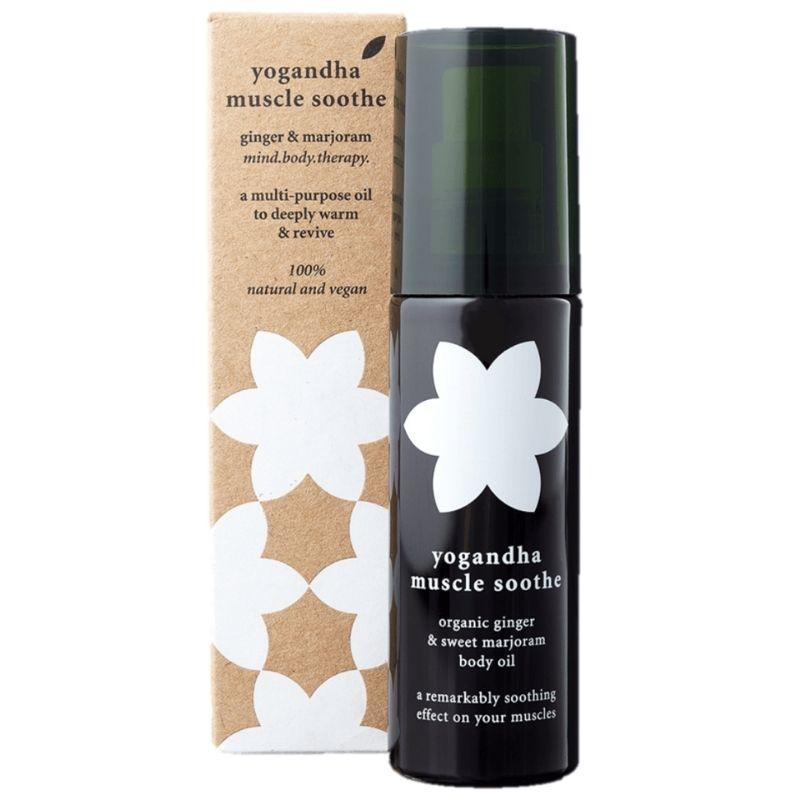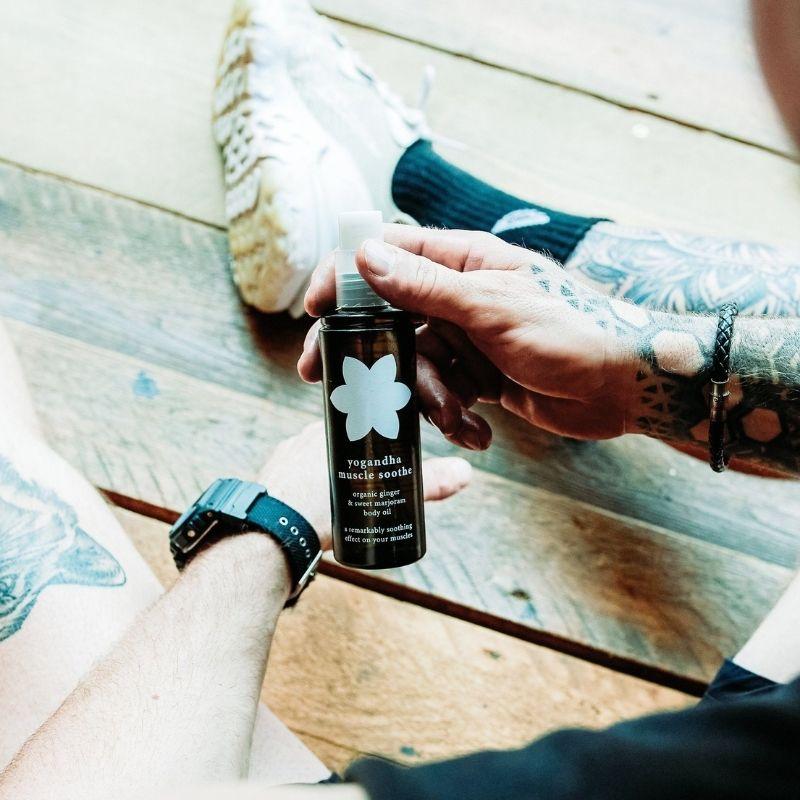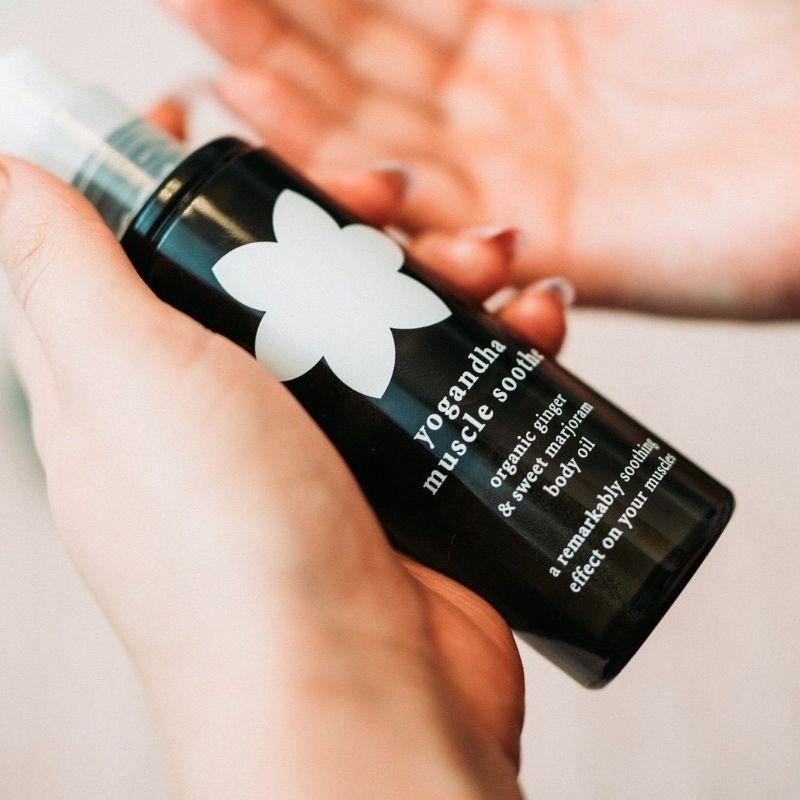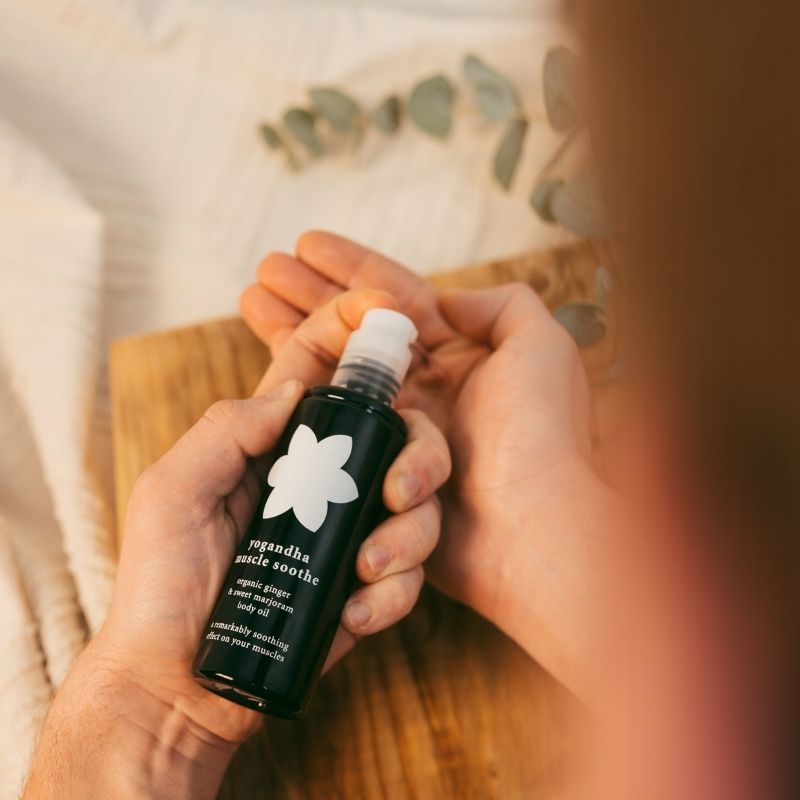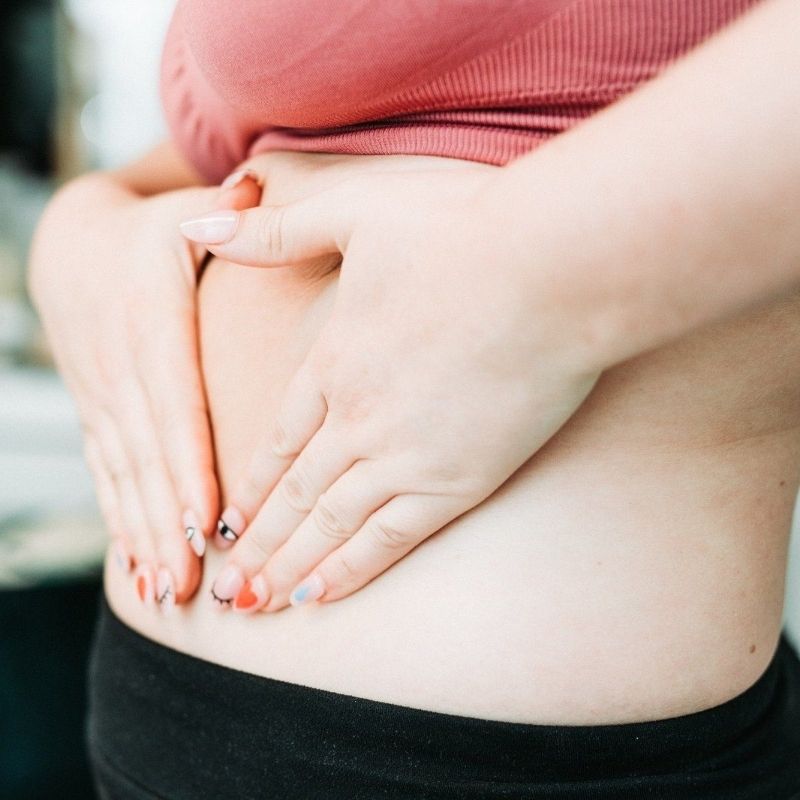 "Just extraordinary on my tired joints at the end of a long teaching day." Donna Farhi
muscle soothe body oil
Deep Muscle Therapy
🌿 Warm rich forestry tones with the the deeply restorative effects of cedarwood, marjoram, ginger and petitgrain
🌿 This luxurious handmade body oil will soothe and nourish every part of body and mind
🌿 Feels like a hug from nature - feel it for yourself
🌿 We make in very small batches - grab it while you can!
Product Description
about
This soothing essential oil body oil is full of sacred trees - which ease the body, calm and support the breath and bring us inward - for some self-nurturing hibernation.
Cedarwood and Marjoram are helpful in keeping chests clear and soothe bodily aches and pains. Ginger is warming and helps root us in times of transition. 
100% natural means the blend is more quickly absorbed into the body - to maximum effect
"My mother and I both use this. Wonderfully relaxing and soothing. Helps you let go of accumulated tension and stress. Treat yourself! You deserve it."
Lisa B. USA
how to use
Apply this soothing essential oil body oil blend directly on all skin types as multi-purpose daily restorative body oil
Can simply use as a daily body oil - with massive benefits!
Use to warm and open the muscles before exercise or stretching of any kind
Will soothe and relax muscles after exertion - while maintaining tone
Great for any aches and pains - from marathons to menstrual cramps
Rub all over while in the shower - to protect skin from drying, warm and tone the body
Blend is anti-bacterial, anti-viral, anti-inflammatory, antispasmodic - so actually cleans, but does way more!
Ginger content means it's great for supporting digestion
100% natural means the blend is more quickly absorbed into the body - to maximum effect
Suitable for massaging kids – works on clearing chests, tummy aches and after football or ballet (great for bonding too!)
This oil comes with the mantra: anamaya dhehi (may my body be nourished)
"Great for relaxing my muscles before and after exercise. Divine scent" Regina H. Ireland
🎥 'how-to-use' video with every purchase
external use only. not suitable for pregnancy. best use within 6 months. 125mls/4.23oz
ingredients
100% natural and vegan: Sweet Almond oil (prunus amygdalus dulcis), Cedarwood oil (cedrus atlantica bark), Lavender oil (lavendula angustifolia)**, Sweet Marjoram (origanum majorana leaf oil)**, Petitgrain (citrus aurantium amara leaf oil), Ginger (zizgiber officinale root oil)**, Vitamin E (tocopherol), linalool*, limonene*, citral*, geraniol* And Absolutely Nothing Else!
* Naturally occurring within essential oils. ** Organic ingredients
"Excellent oil, a true bliss and relief for the muscles. Have bought it multiple times and will continue! A. Jacinto. Switzerland
delivery & returns
🚛 We PAY shipping globally on all orders over 75 £$€
If not availing of free shipping - it's a flat rate of £4/€4/$5 (will show on checkout)
🔓 108-day return: We want everything about your yogandha experience to be relaxing. That's why we offer a no-quibble 108-day return guarantee
🌏 Ships from greenest Ireland within 2-3 days
"Works like a charm. I used this oil at night after a long walk, on my feet and legs and I woke up with no aches and pains. It smells great and comforting" Ms B. UK
from sinead
As a yoga and mindfulness teacher, I spent 3 years meditatively blending to create this oil to bring easy calming rituals into your day.
Use daily, breathe deeply, 🙏🏽 Sinéad
Customer Reviews
Great product
We love the muscle oil. It works wonders for relieving aching aches and pains after an active day in the garden.
01/06/2023
Elise M.

United Kingdom
Love it!
This is my second purchase and I thoroughly recommend it. It smells divine and really soothing and lovely. I have quite dry skin and this works so well.
10/16/2022
Patricia G.

Ireland
Muscle soothe rub
Thus is a 5 star products, really helps all over body soothing oil. Will definitely buy this product again thanks
08/31/2022
Patricia G.

Ireland
Love these priducts
Excellent experience thank you
06/06/2022
Maria N.

Italy
Very good
Yesterday night first time, exellent product
Easy to use, 100% contentment guarantee, feel for yourself
Wonderful product, great company
I've placed two orders with yogandha, and I am very happy with the quality of the product and the service. I love the texture and the smell of the oils and I really like how easily they get absorbed by the skin (no oily residue, no clogged skin pores, no stains on the clothing). My skin feels moisturised and nourished but also very light with a lovely scent. Also, I really appreciate Sinead's newsletters and her wonderful insights. Thank you for this great product. :-)
Magda S.
Gorgeous products + great customer service
I got a gift of a yogandha oil a while back and adored it. I wanted to purchase a gift for a mentor who helped my yoga training journey and it was a no brainer to order this. The purchase process was smooth, and it helps that I'm supporting and Irish company. Will absolutely order again.
Orla K.
I've been using the oils for a few years now. I love them all and use daily, choosing one depending on what I feel in the morning or evening when I shower. My skin feels lovely and soft and the scents are just divine. I value this time with myself, and see it as my treat to myself at the end of the day. At night I've found using the relax along with the body scan meditation a pure joy and I drift off to a blissful sleep...my children also indulge in the oil, the older teenagers using the muscle soothe and detox and my youngest son loves the relax before bed...
Fiona M.